Role-playing lingerie set "White Angel"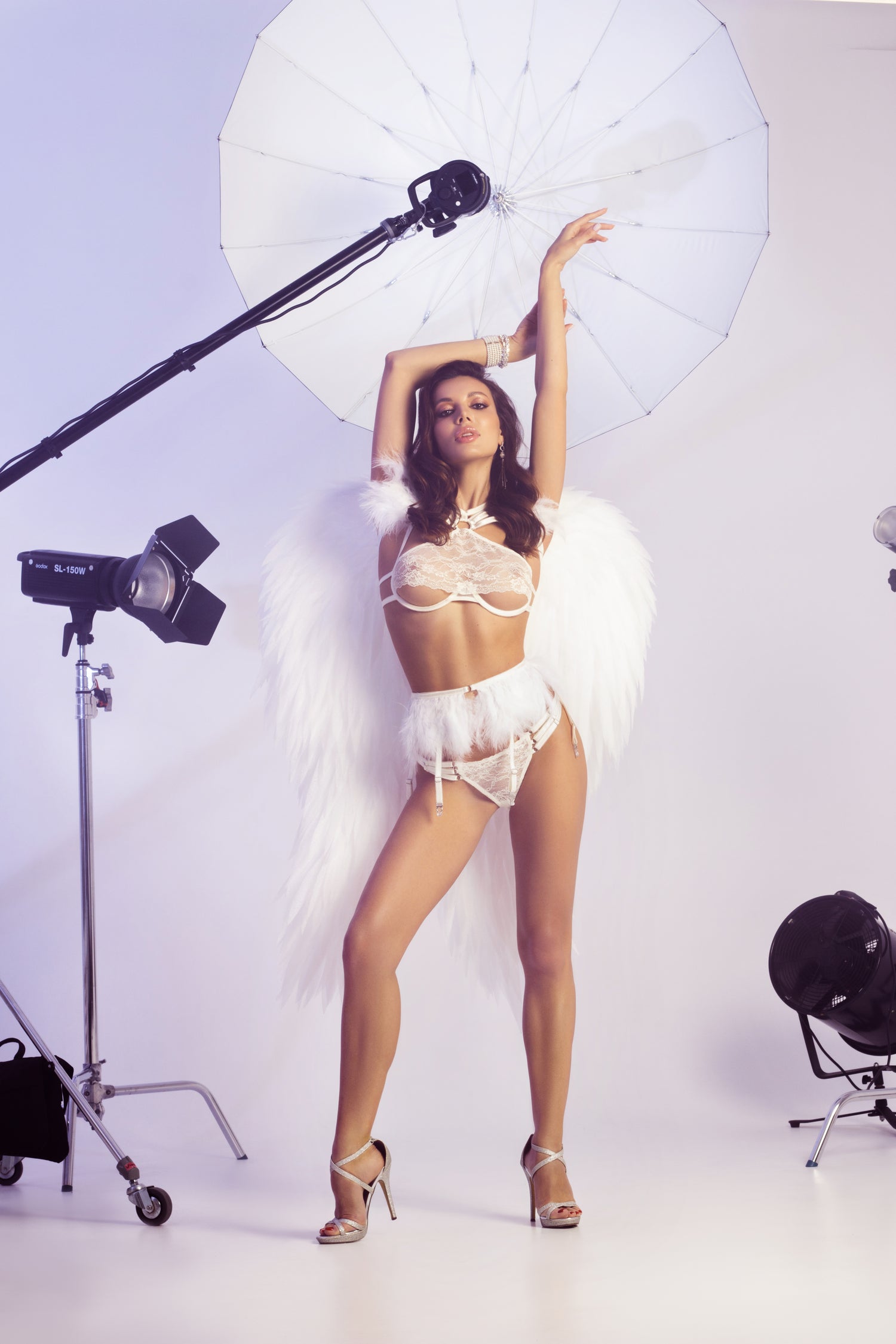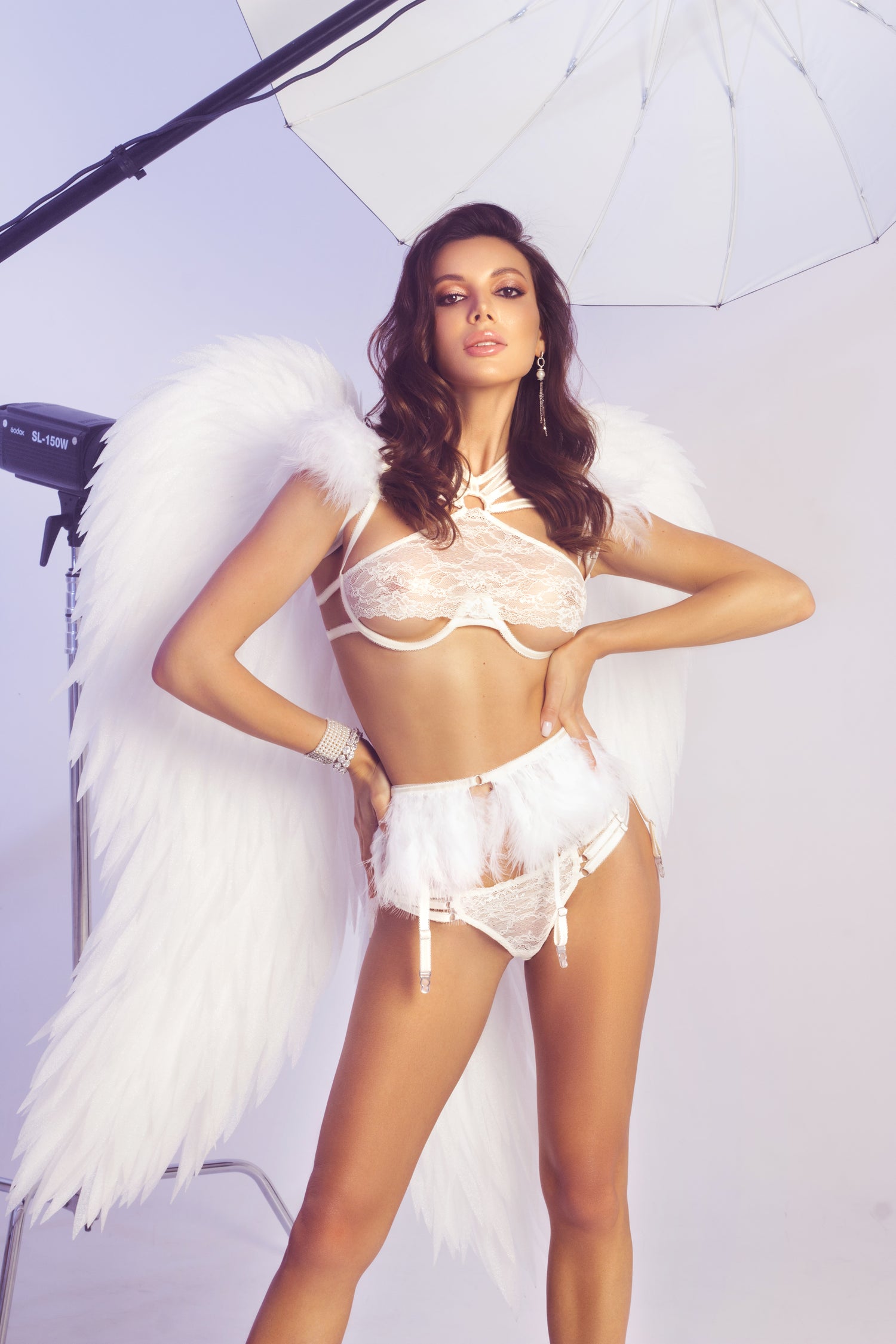 Role-playing lingerie set "Elven Bride"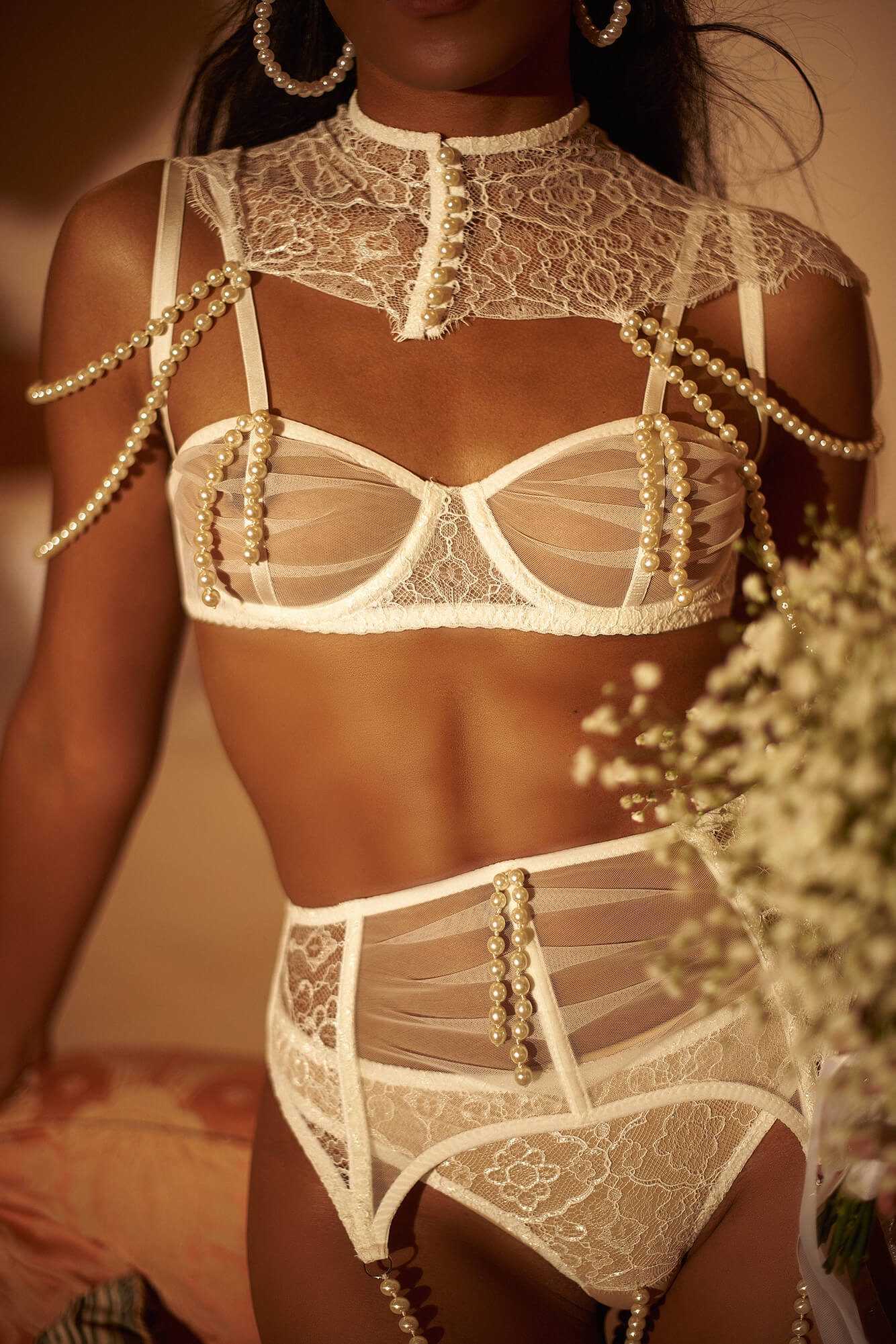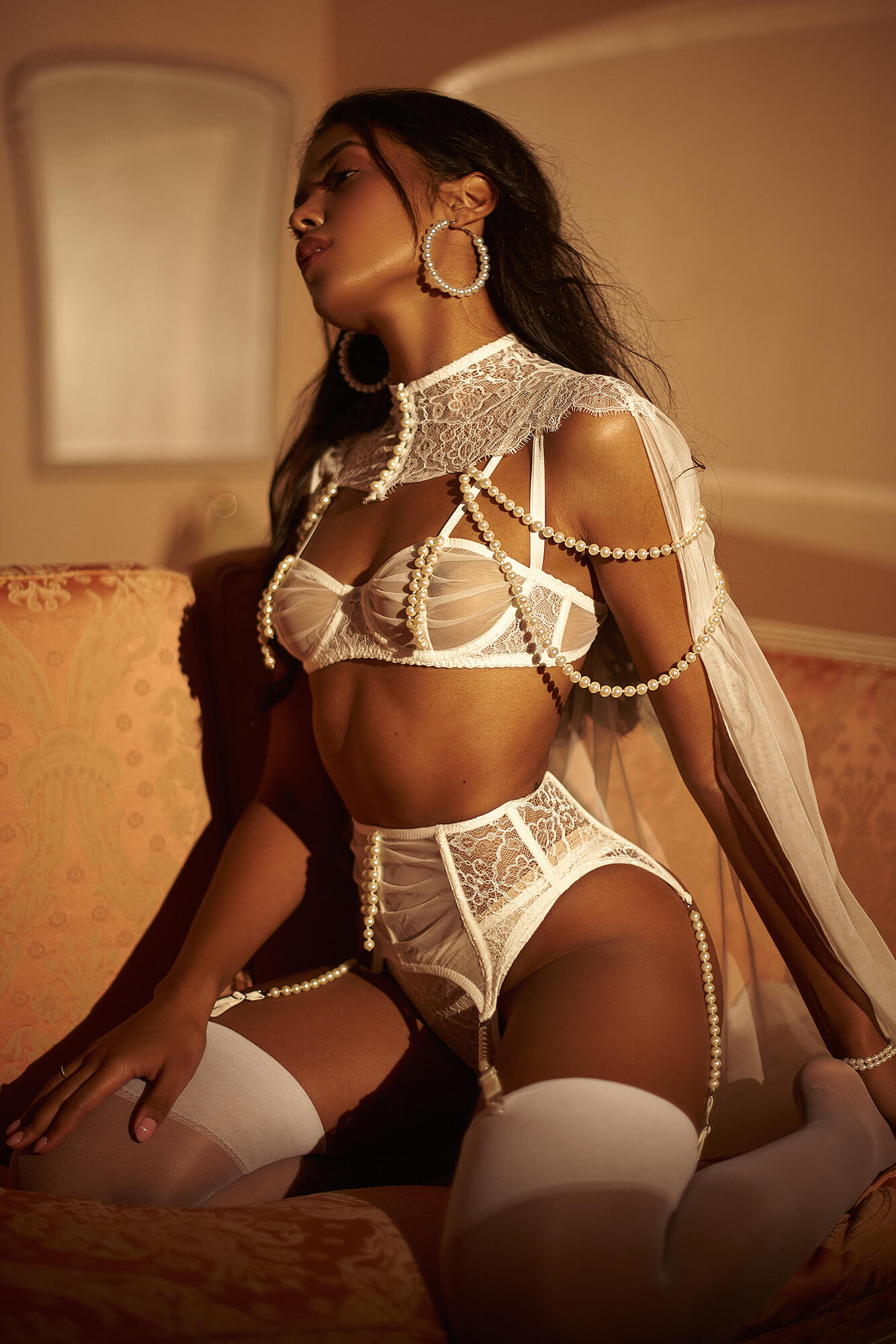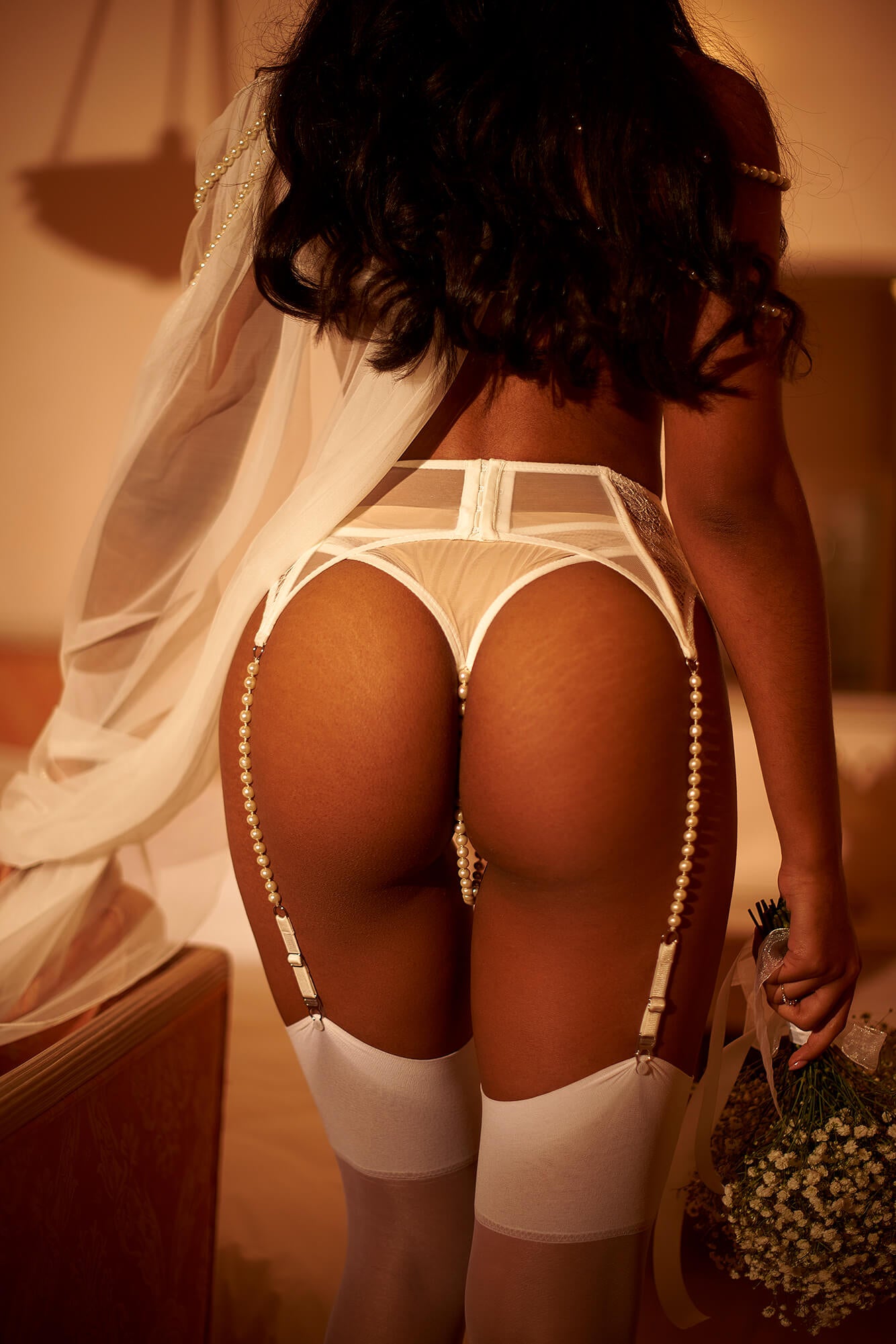 Role-playing lingerie set "Playful Bunny"
Role-playing lingerie set "Gift"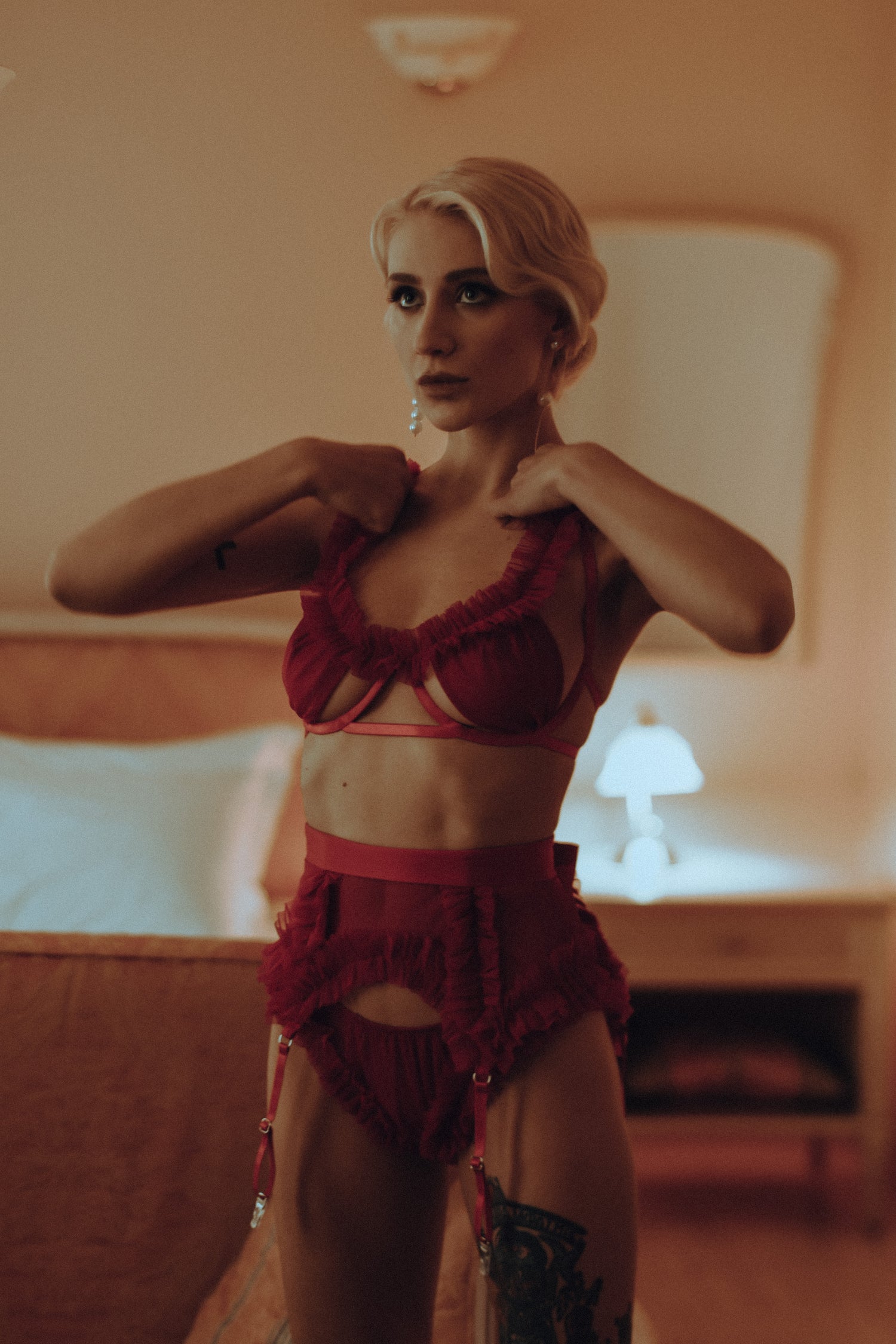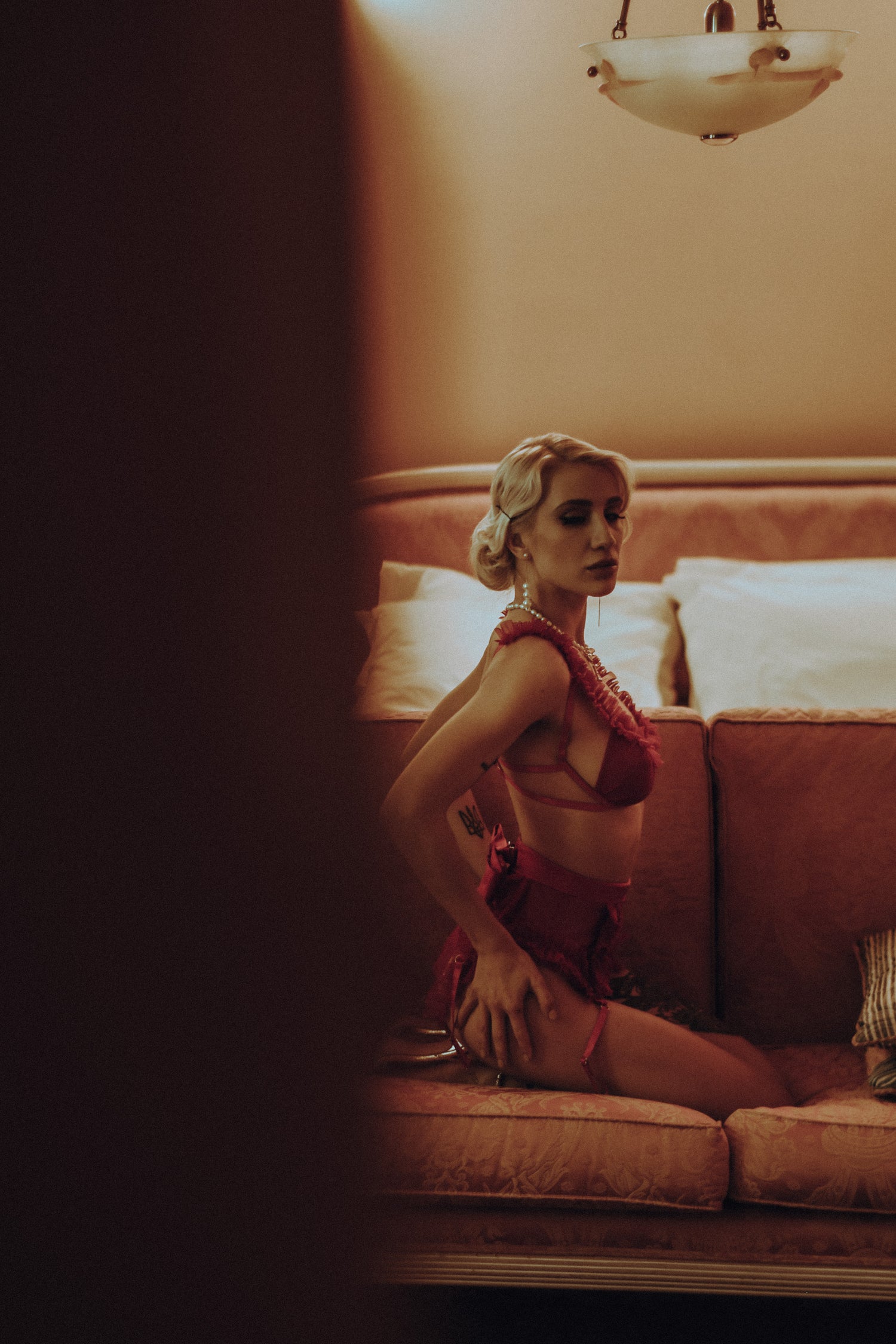 Tenderness Art lingerie is intimate outfit designed with an emphasis on tenderness, romance and elegance. It is usually made of soft and body-pleasing materials such as lace, silk, satin, cotton, etc. Delicate lingerie is designed to emphasize femininity and create a romantic atmosphere.
Choosing the Perfect Role-Play Costume
Choosing the perfect role play costume depends on your fantasies, interests and comfortable boundaries. Here are a few steps to help you choose the right costume for role play:
Discuss preferences

: Talk to your partner about what roles or scenarios you'd like to try. Discussing your desires will help determine what type of costume would be best.

Choose an image

: Decide on the image or character you want to embody. It could be a nurse, a police officer, a teacher, a superhero, or even a fantasy character.

Consider your bodily features

: Choose a costume that emphasizes your strengths and fits your figure. Costumes come in a variety of styles and cuts, so there is something to suit every figure.

Materials and comfort

: Pay attention to the materials of the suit. They should be comfortable to wear and pleasant to touch. Avoid materials that may cause irritation or discomfort.

Details and accessories

: Think about details and accessories that can complete your look. These can be stockings, gloves, masks, hats, etc. They will help create an authentic atmosphere.

Color Palette

: Choose colors that suit your preferences and look. For example, black, red and white are often associated with sexuality and passion.

Try on and comfort

: Before buying, try on the suit to make sure it fits well and is comfortable to wear. Remember that comfort is a key aspect of role-playing.

Experiment

: Don't be afraid to experiment with different looks and styles. You can try several different costumes to find what you like best.

Prepare the setting

: Create a suitable setting for the role play. It can be a special place, decorations, candles or music that will help you immerse yourself in the chosen scenario.

Enjoy the process

: Most importantly, enjoy playing and creating new characters. Role-playing can be exciting and fun, so remember to enjoy the process.
Choosing the perfect seductive role play costume is a personalized process that will help add variety and passion to your relationship. It is important that both partners feel comfortable and enjoy the experience.
Discovering "TENDERNESS ART" Collection
The TENDERNESS Collection is designed to accentuate your femininity and give your couple the opportunity to enjoy every minute together. These erotic details emphasize the features of the female statues, designed to experience new things. Couples can completely relax and devote themselves to the scene in bed.
Role-playing attire from bæd Stories makes the process extra sensual and enjoyable. Capsule sets are perfect for every girl. The finished image will emphasize the charm and surprise the partner. The optimal material that fits perfectly to every figure guarantees a pleasant feeling for the heroine of an intimate show. This erotic lingerie makes sex a real ecstasy.
Order lingerie online at the store's website, pay attention to the Sale section as well. Our attractive prices and fast delivery are a concrete hint for you to buy yourself a tempting set.