Role-playing lingerie set "Retro Mouse"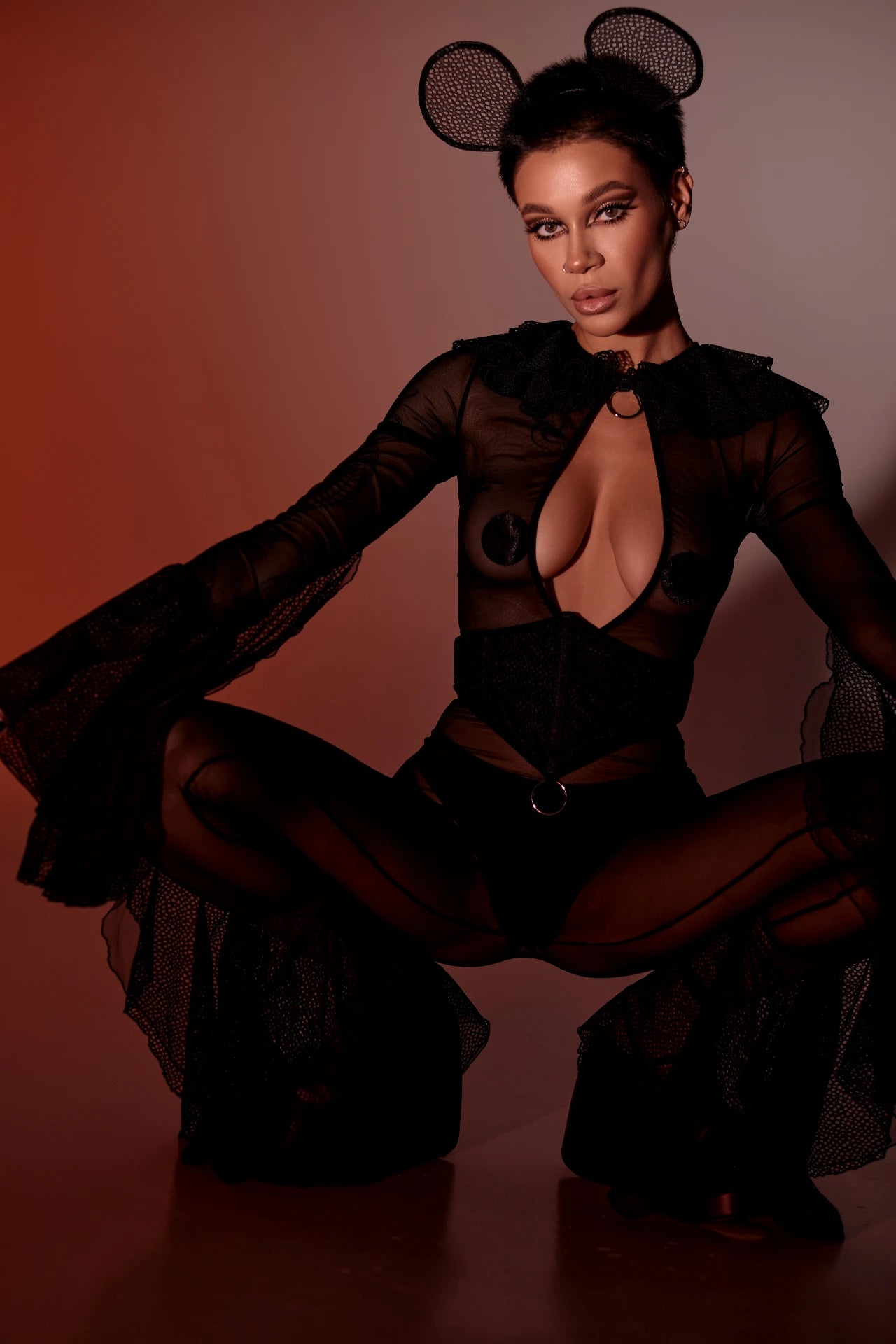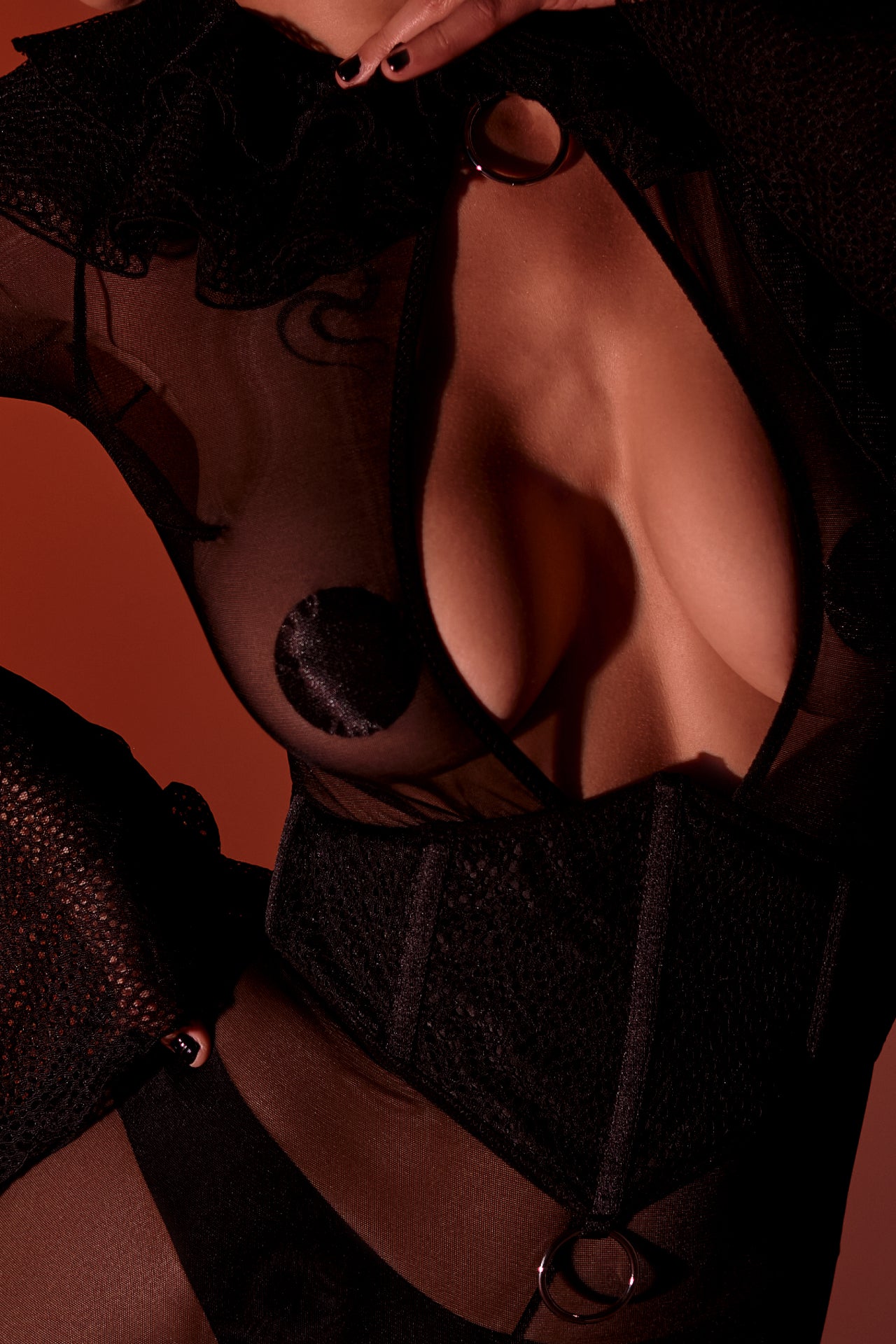 Role-playing lingerie set "Techno Bunny"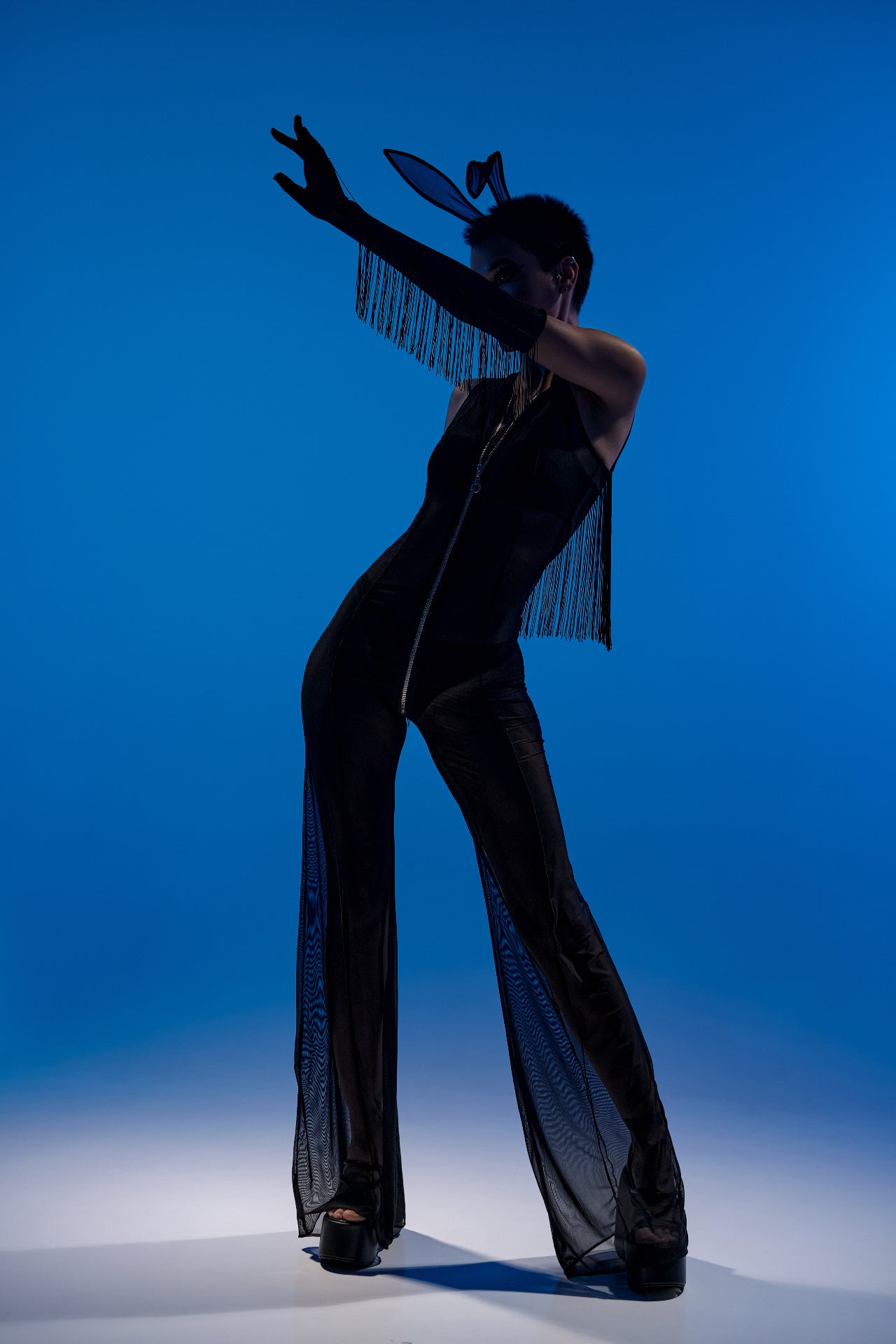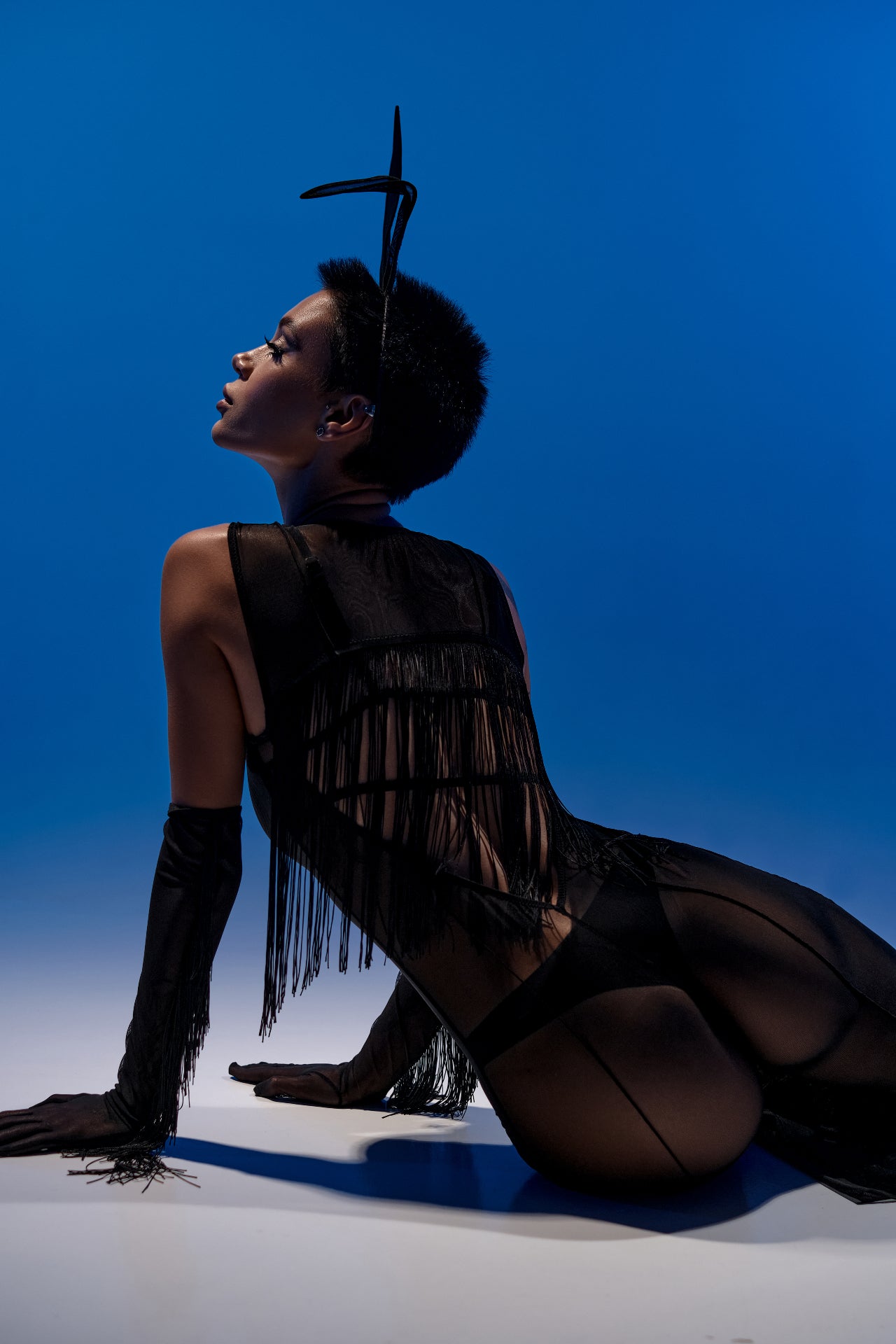 Role-playing lingerie set "Kitty Pop"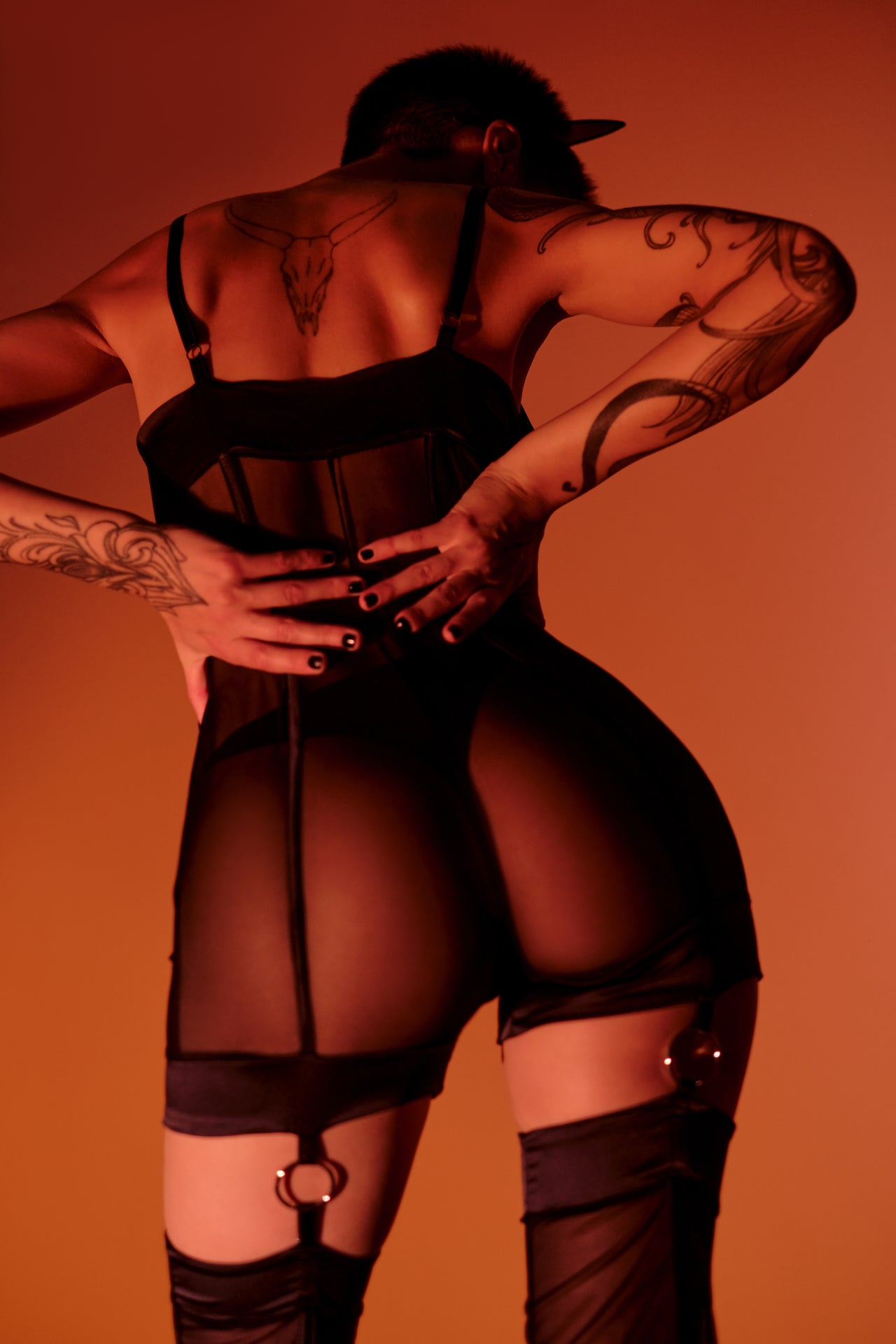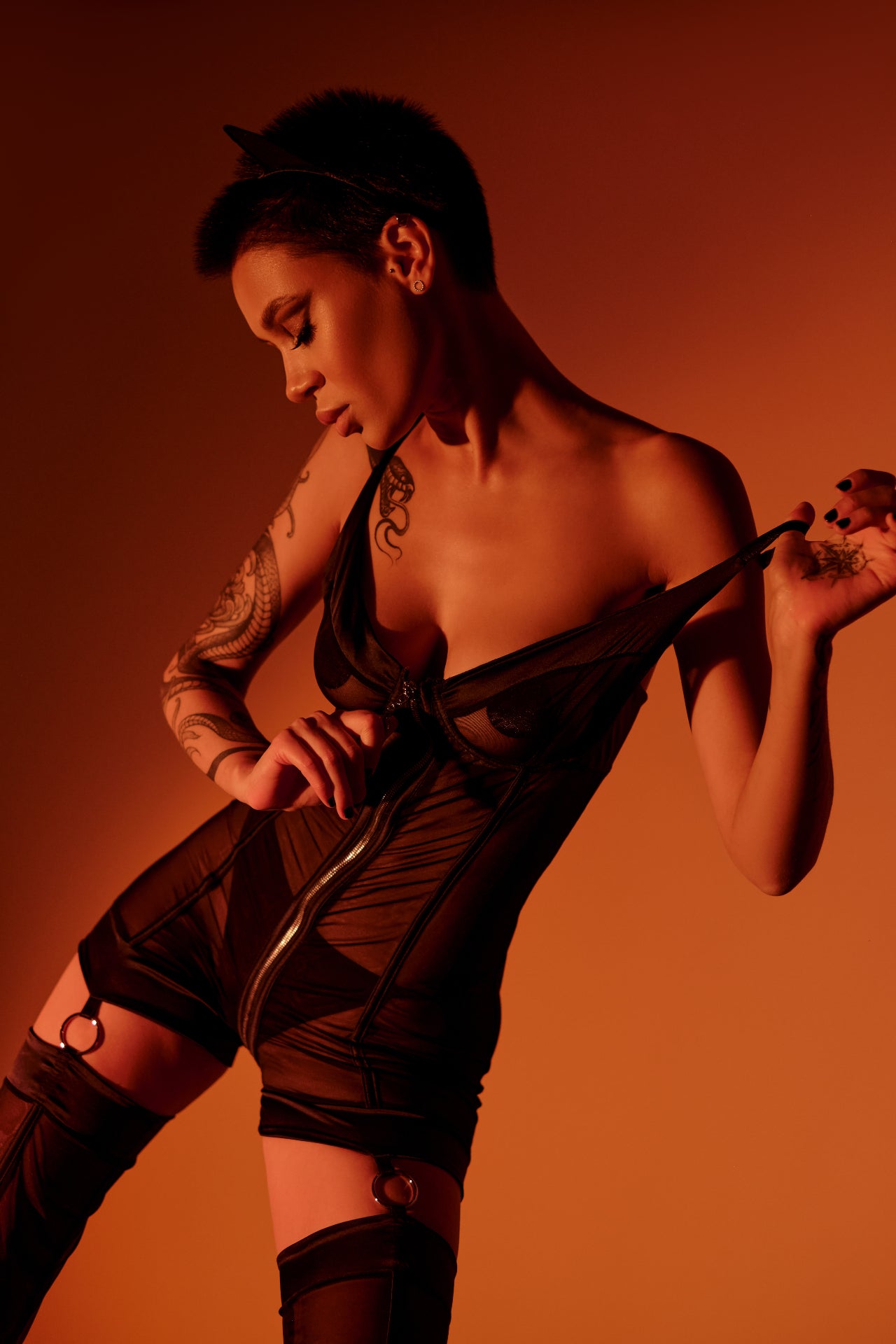 Role-play sensual lingerie is an intimate piece of clothing that is used to create a variety of images and scenarios in intimate relationships. It allows a couple to realize fantasies, games and role-playing scenarios, which can significantly diversify intimate life and add novelty to it.
Role-play lingerie can include a variety of costumes, accessories and clothing items that help create a certain image or role. For example, it can be nurses, firefighters, teachers, superheroes, fantasy characters and many others. But the attention we will now pay to one of the segments of such lingerie, called Party… Stories.
Exploring Party-Oriented Lingerie: Ideas and Inspiration
Exploring and utilizing party lingerie can add fun, passion and excitement to you and your intimate relationships. Here are some ideas and inspiration to help you create impressive looks for a variety of parties:
Lingerie for themed parties

: If you have a themed party planned, pick lingerie that matches the chosen theme. For example, it could be vintage lingerie for a retro party or bright and

colorful lingerie

for a carnival style party.

Glamorous and glittery looks

: For parties with a glittery atmosphere, choose lingerie with sequins, rhinestones or other decorative elements that add glamor and glamor.

Bold and bright colors

: Choose lingerie in bright and unusual colors to create a striking and memorable look.

Images from movies and music

: Take inspiration from your favorite movies, TV shows or music videos. It can be the iconic image of Marilyn Monroe or any of the modern stars.

Fantasy looks

: Create your own fantasy

art-inspired

looks using bright colors, unconventional styles and decorative elements.

Erotic and seductive looks

: For parties with an intimate atmosphere, choose lingerie that emphasizes your shape and adds seductiveness.

Costumes and characters

: Consider embodying a specific character or

creative

costume

design

. This could be a role-playing character, a fantasy hero, or a character from a book.

Play with textures and materials

: Play with different lingerie textures such as lace, silk, satin and others. This will add sophistication and originality to your look.

Accessories and add-ons

: Don't forget to complete your look with accessories such as jewelry, gloves, stockings, garters and other details.

Personal confidence

: It is important to remember that the most important thing is your confidence and enjoyment. Regardless of the look you choose, you should feel comfortable and beautiful.
When choosing party lingerie, the main idea is to create a memorable look that reflects your personality and the mood of the party or story.
Present a variety of party lingerie ideas suitable for different occasions.
The Party Stories collection from online store bæd Stories features three comprehensive sexy looks suitable to wear for provocative parties and beyond. Let's take a closer look at them:
Combining vintage chic and modern design, this set won't disappoint. Bodysuit featuring a mesh silhouette with a loose collar, flared sleeves and trouser legs. Also, complement the image with playful mouse ears and frame straps with loops.
Black mesh zip jumpsuit with open back, fringe and wide legs from the hip. The main feature of the catsuit is the fringe decoration, which makes the action more spectacular. You can also complete the look with accessories like bunny ears and/or high fringed gloves.
A transformer bodysuit with removable leggings is a two-in-one set. You can choose from a short bodysuit or a full-length dramatic bodysuit. It's made from stretch-silk and mesh and has a zip fastening at the bust front. The set can also be completed with cat ear accessories.
Order an outfit at a favorable price with fast delivery you can on the site of the store. Do not forget that we often have promotions, you can buy lingerie or accessories even cheaper in the section Sale.