Role-playing lingerie set "Pink Maid"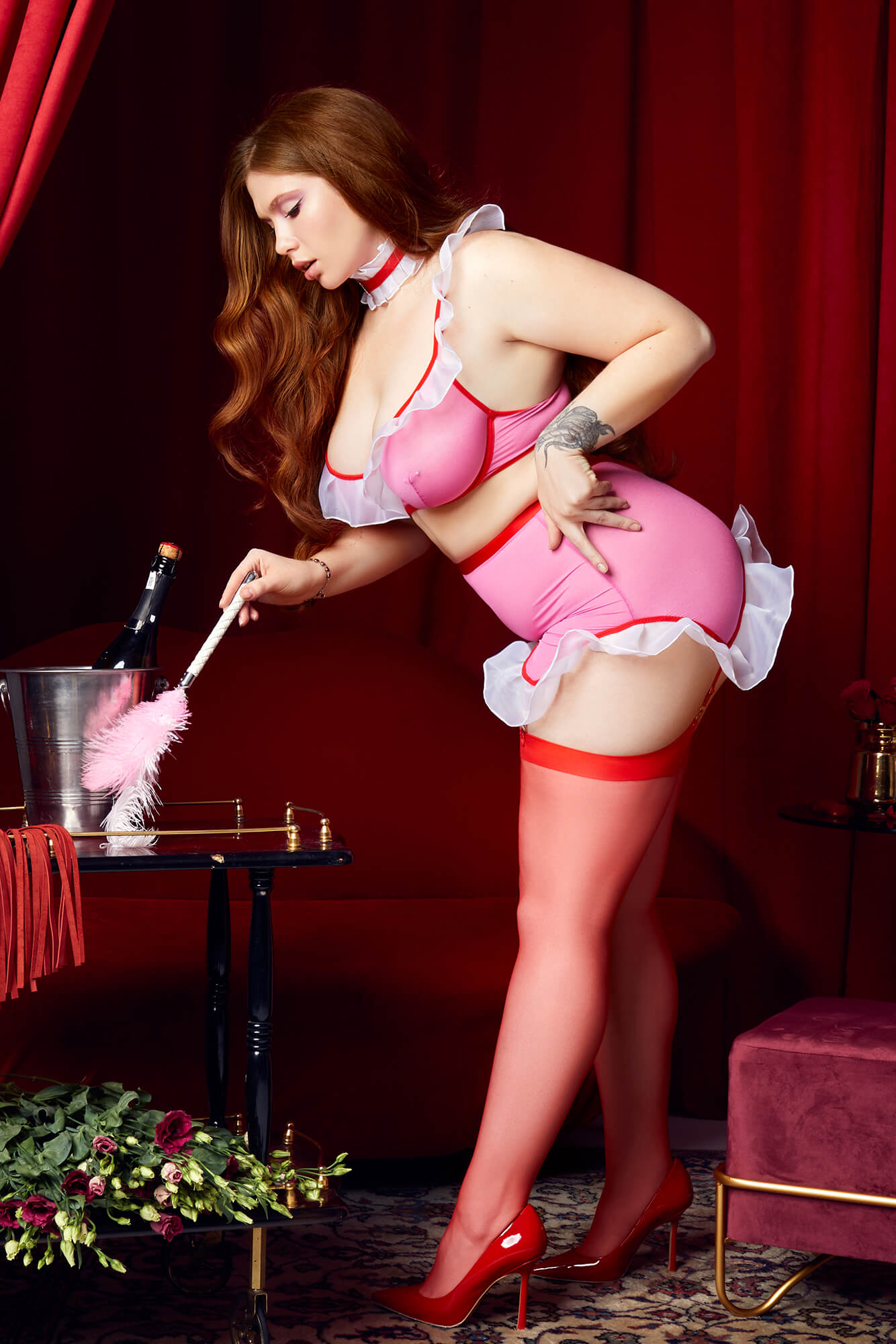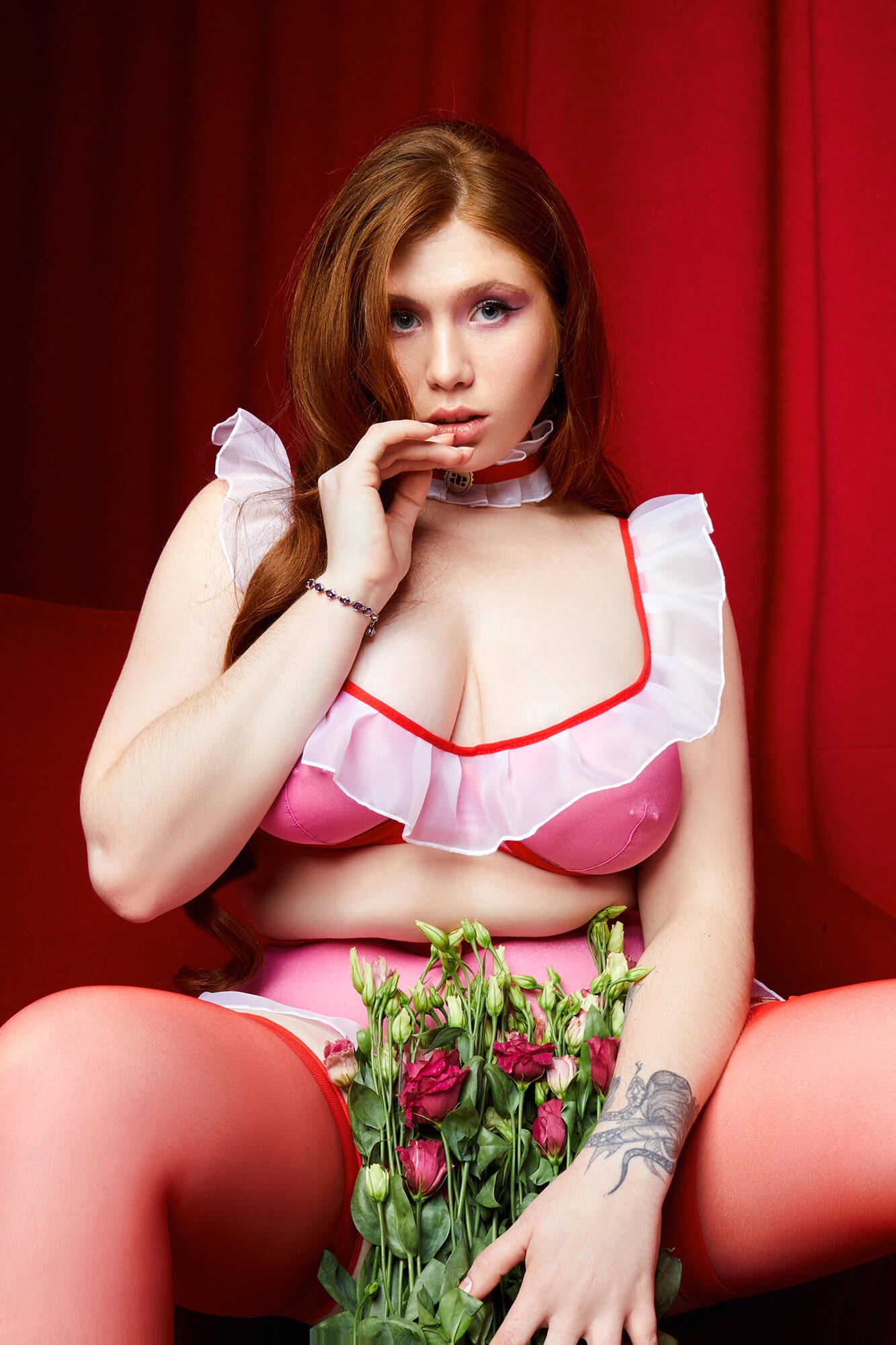 Role-playing lingerie set "Shedevil"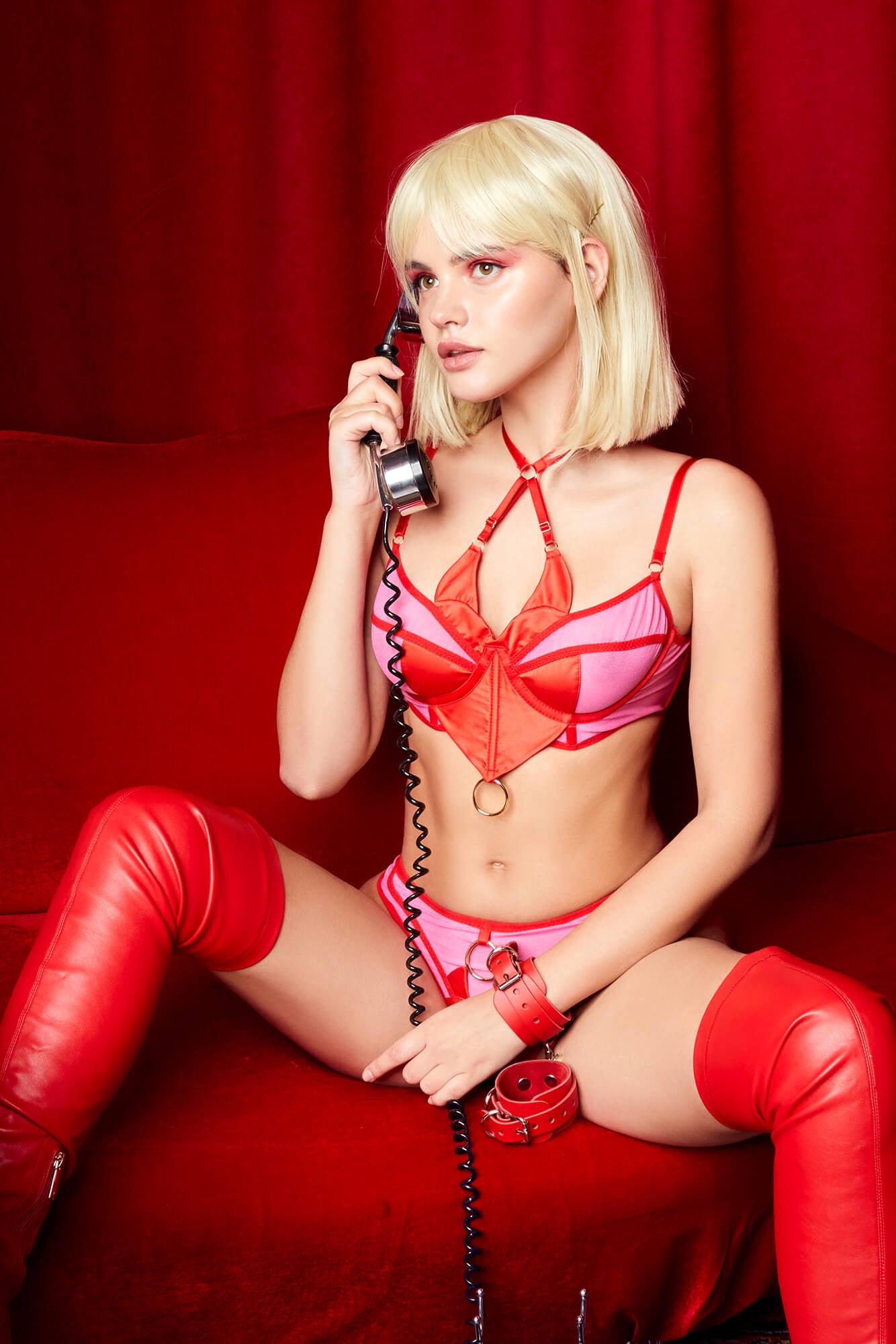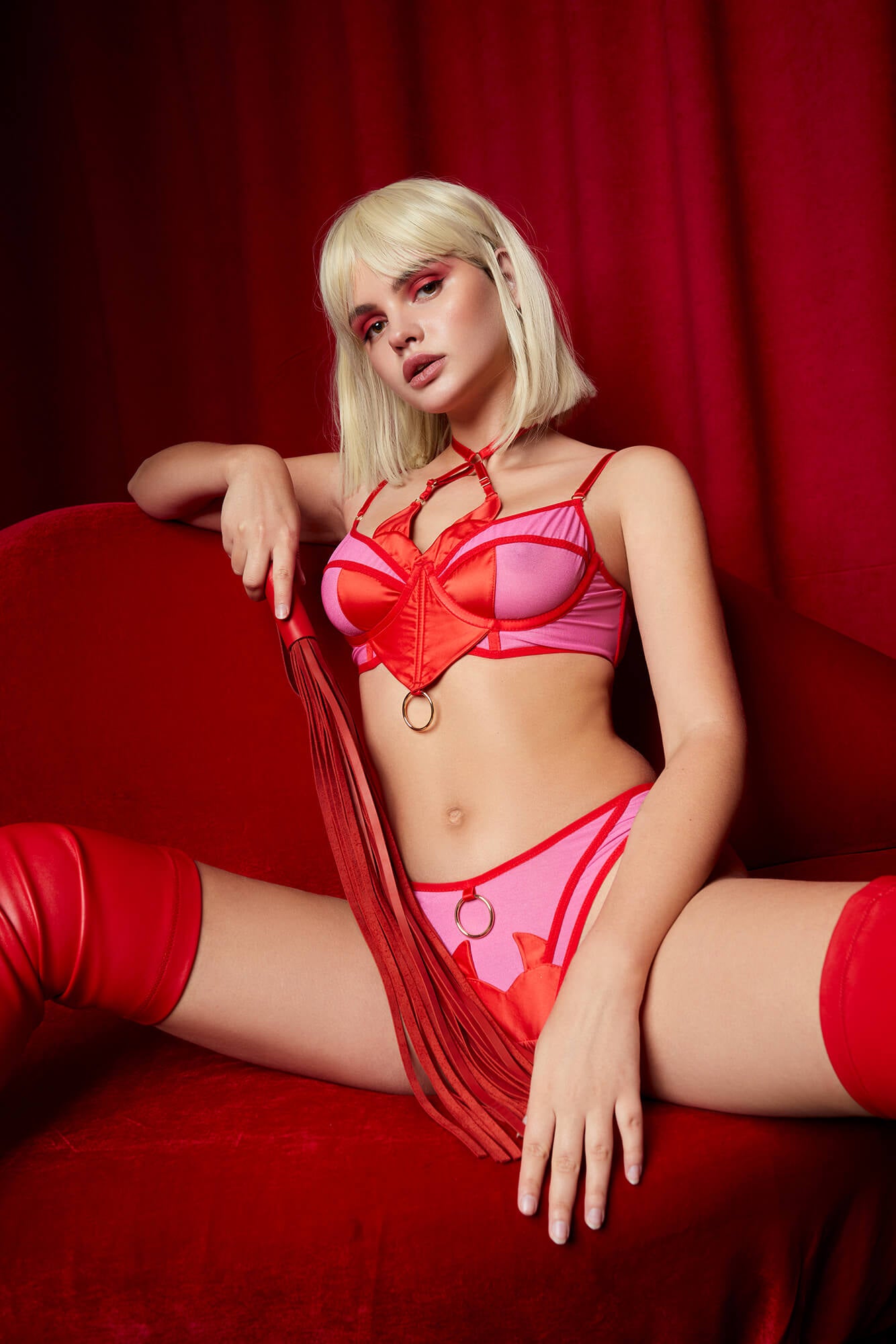 Role-playing lingerie set "Pink Unicorn"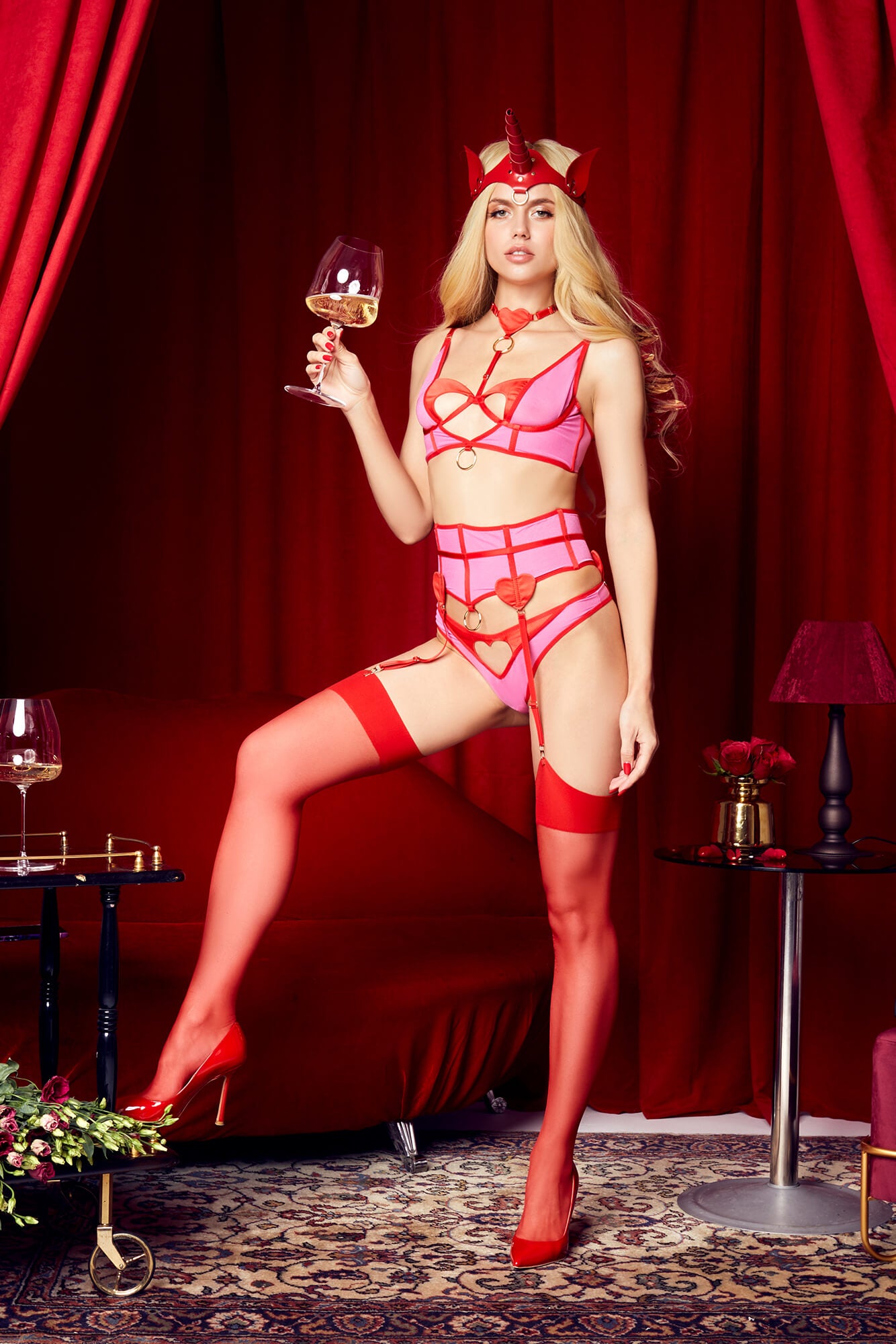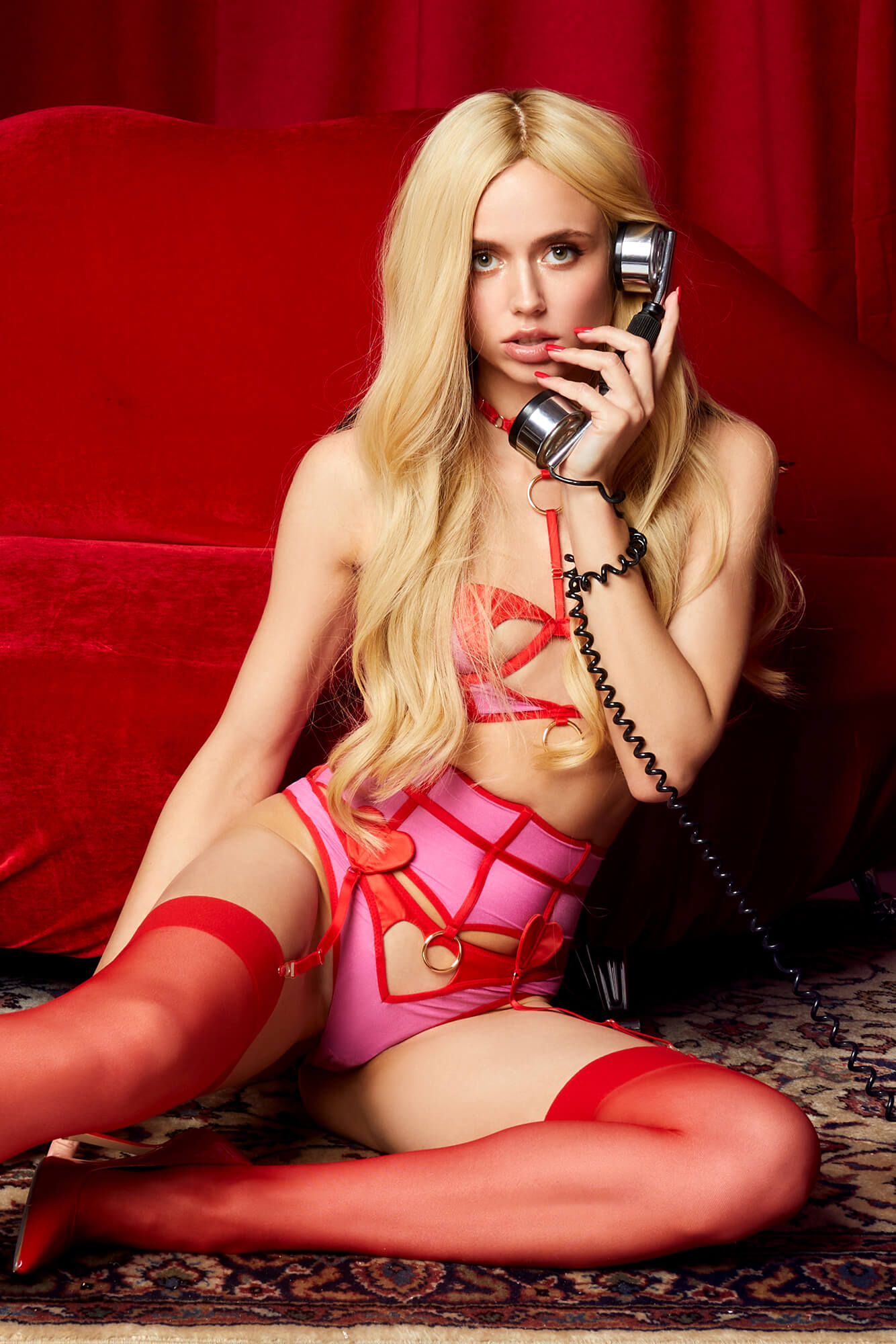 HOT PINK ART is a sexy lingerie with unexpected and interesting details that add a special charm and intrigue. Here are some ideas for "peppery" lingerie that can add novelty and passion to your intimate relationships:
Lace lingerie with cutouts

: Lace

lingerie

with bold cutouts or cutouts in unexpected places can add mystery and emphasize your sexiness.

Colorful accents

: Choose lingerie in unusual colors not normally associated with underwear, such as bright fluorescent or metallic hues.

Transparent and mesh fabrics

: Lingerie made of transparent or mesh materials can create a bare skin effect, adding mystery.

Metallic elements

: Lingerie with metal rings, clasps or other details can give you a sexy look.

Combination of styles

: Play with a combination of styles, such as pairing lacy lingerie with more austere elements to create contrast.

Hidden details

: Add little secret pockets to your lingerie, for storing little surprises.
Remember that "peppering" your lingerie is a way of expressing your individuality and accentuating your confidence and sexiness. Choose what you like and what makes you feel comfortable and attractive.
Understanding "HOT PINK ART" Role-Playing Lingerie
HOT PINK ART is intimate lingerie or costumes that are used to create a variety of images and scenarios during intimate role-playing. It allows partners to fulfill their fantasies, play different roles and engage in different scenarios, which can add novelty and attraction to intimate relationships.
Hot Pink role-play outfit can bring pleasure and variety to intimate relationships, stimulate fantasy, promote bonding and strengthen the emotional connection between partners. It is important to discuss and agree on preferences and boundaries with your partner so that both feel comfortable and enjoy role-playing and using role-playing lingerie.
Benefits of Role-Playing Lingerie
Role play lingerie can bring various benefits and positive effects to your intimate relationship. Here are some of them:
Variety and fun

: Role play lingerie allows you and your partner to experiment with different looks and scenarios, creating variety and fun in your intimate life.

Fantasy and creativity

: It stimulates your imagination and creative side, allowing you to bring different roles and stories to life.

Novelty and attraction

: Using role-playing lingerie can add novelty to a relationship and increase your attraction to each other.

Strengthening the emotional bond

: Shared games and fun using role-playing lingerie can strengthen the emotional bond and bring you closer together as a couple.

Improving self-esteem

: When you embody different characters, it can help to improve your self-esteem and feel more confident and

artistic

.

Learning new roles

: Role-playing lingerie allows you to learn and try on different roles that you might not otherwise consider.

Exploring fantasies

: Using role-playing lingerie can encourage discussion of your intimate fantasies and desires in

bedroom

.

Intimate attraction

: It can increase intimate attraction and help you enjoy the moment more fully.

Forgetting the role of everyday life

: During role-playing, you can forget about your everyday worries and fully immerse yourself in the character and scenario.
Online store bæd stories offers a hot collection for order that will definitely bring variety to your intimate life. You can buy on the website at a favorable price and with fast delivery. Look also in the section Sale — you will be pleasantly surprised.