Release Passion
To surprise a partner, women often buy beautiful erotic underwear, which they wear for a special occasion. But if you want to impress your man, you should choose explicit sexual sets that leave the body almost completely naked. The appearance in such a vestment will not leave the partner indifferent, because in this case he will see his beloved from the other side.
Erotic set with harnesses and garters "Night of secrets"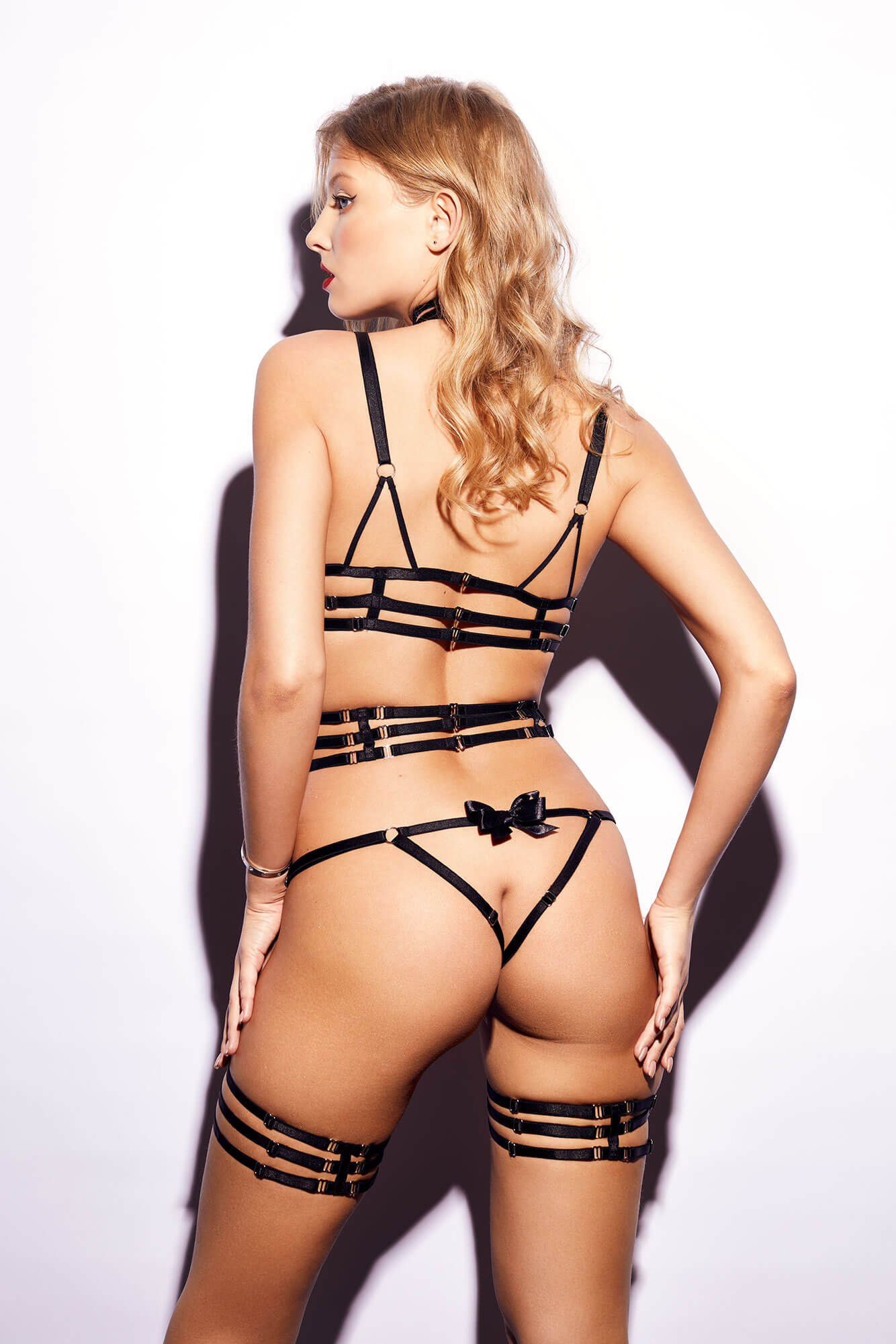 Erotic set with harnesses "Night of enticements"
Erotic set with harnesses "Night of revelations"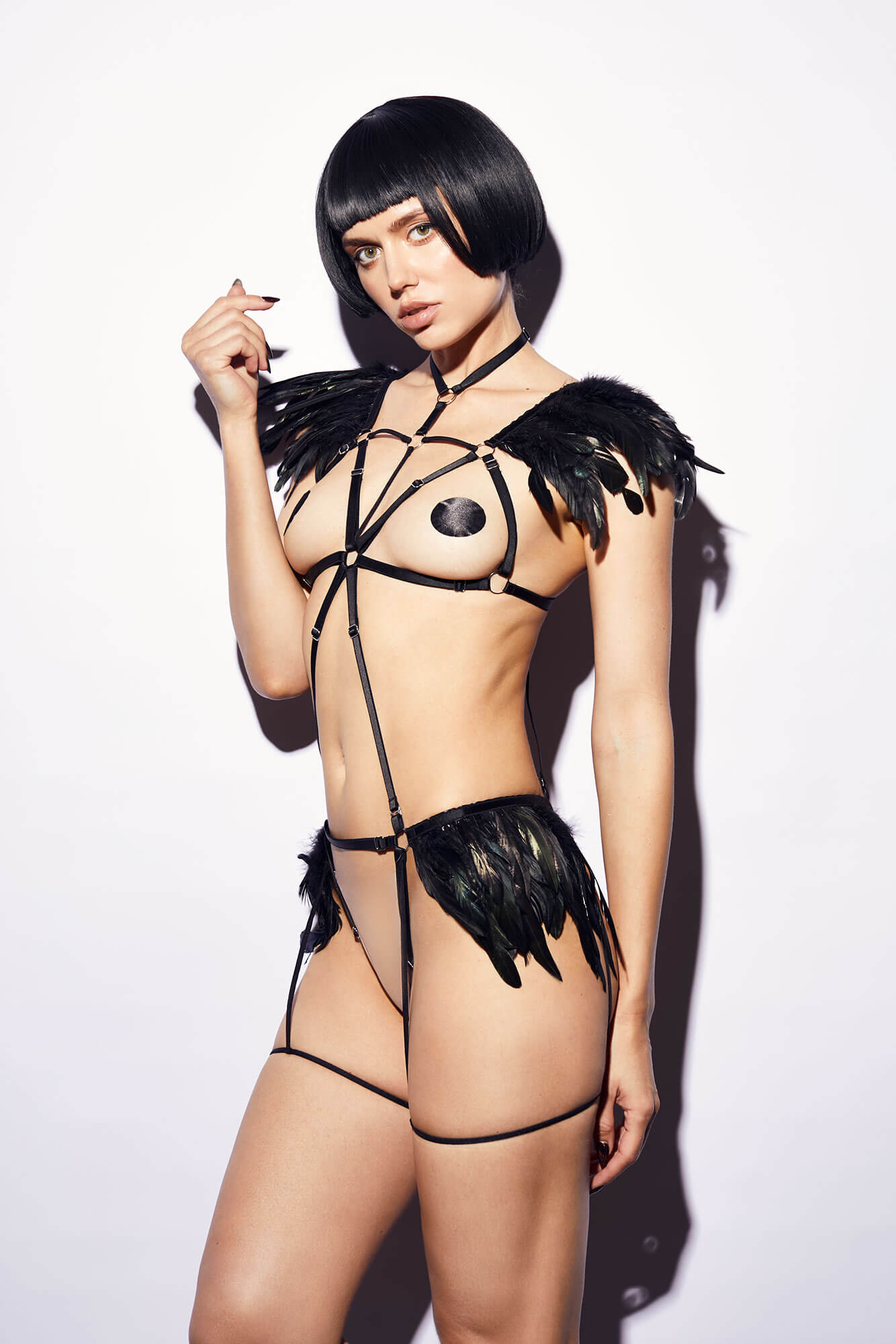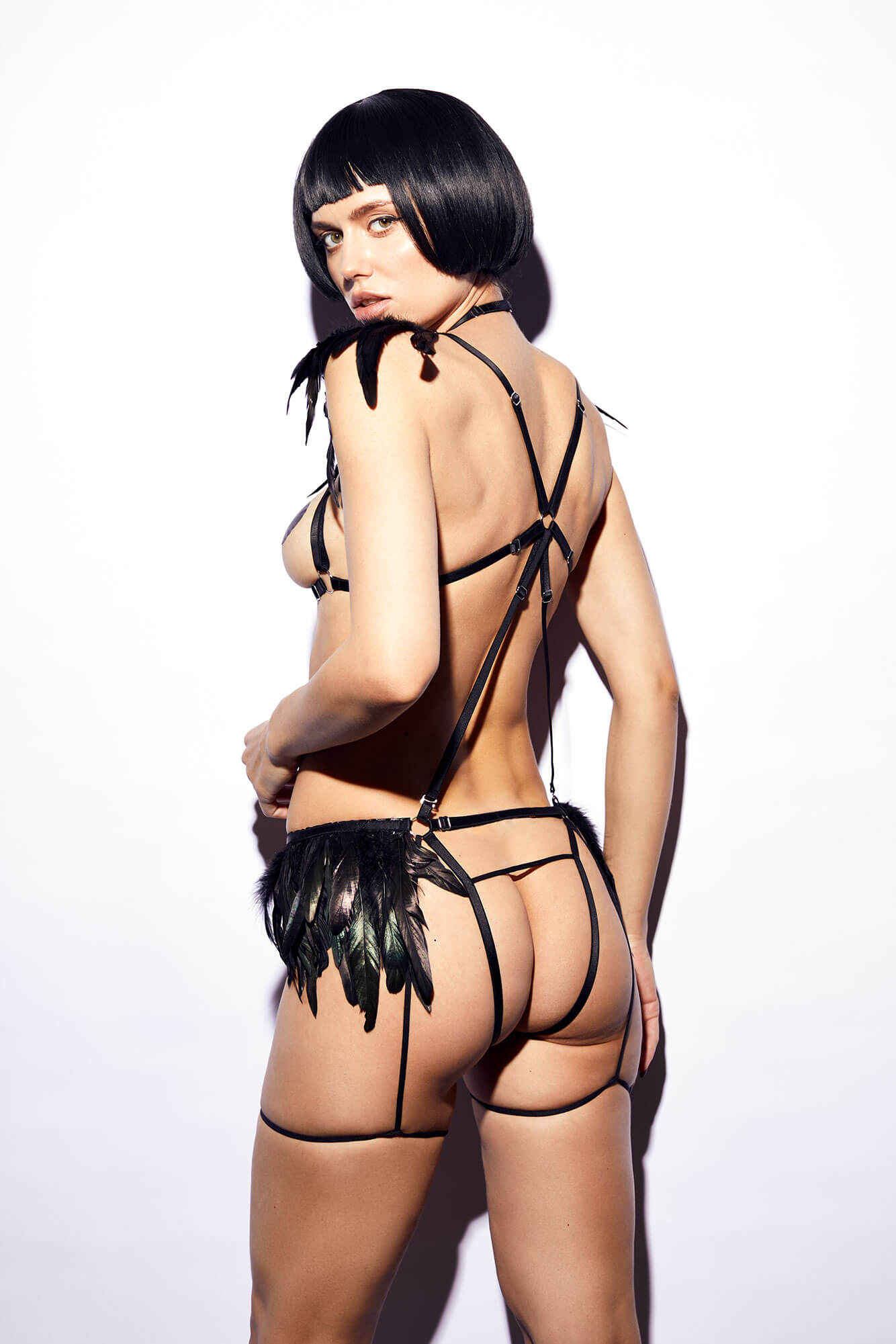 Special underwear for a loved one
Today, sexy sets are offered in all the variety of choices, and among them, especially the straps on the legs, waist, chest and other parts of the body stand out. They are an interweaving of thin straps that, entwining the entire body, emphasize every curve of the figure. Some models are decorated with fringes, bows and other decorative elements that give the products a special elegance and sophistication. Most often, such sets are to the liking of a lover of BDSM, but they will also appeal to lovers of underwear, because they allow you to give yourself love joys without taking off your underwear.


Advantages of sets of strips
Few people can decide to wear such a very revealing outfit, but it's still worth the risk. Having once tried on such a set and seen how the eyes of a partner lit up, a woman will forever gain confidence in her irresistibility. The advantages of this outfit include the following:
emphasizes the advantages, which has a positive effect on the owner's self-esteem;does not cause discomfort and does not rub the skin;it does not require special care.
Despite the strength, the elastic bands fit snugly to the skin, without causing irritation or allergies. Thanks to the ability to stretch, these outfits are suitable for any physique or figure. To make the image more memorable and bright, you can choose accessories for role-playing games. From this product category, leather handcuffs are especially suitable.


Elegant strips for every taste
Thanks to the work of the online store bæd stories, everyone can choose and buy suitable erotic underwear, strips, whips and other items that can increase arousal and increase the pleasure received. This site is known for offering role-playing costumes created by a team of designers. When developing models, they took into account the characteristics of the female body, so the results of their work are characterized by special comfort and convenience. High-quality materials combined with a non-standard style makes a lasting impression. To buy a set you like, you do not have to go anywhere, you can place an order online and after a few days you will receive a parcel with underwear.