Patroness
Modern, beautiful erotic underwear is designed to meet all the needs of role-playing game lovers. Therefore, among the feminine elegant models, there are outfits for a real mistress. Despite the rigor of the color palette and the clarity of the lines, these outfits favorably emphasize the advantages of the female figure.
Erotic lingerie set with bodysuit "Golden force"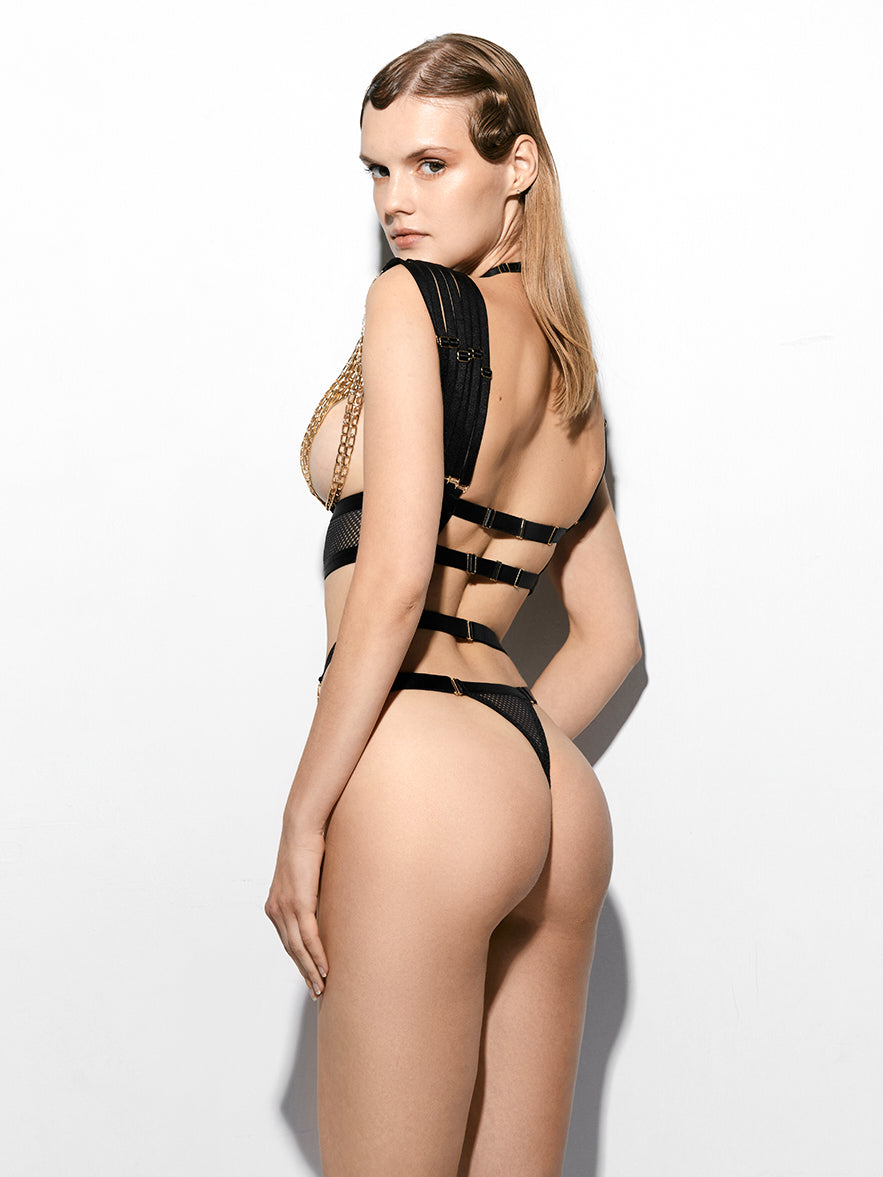 Erotic lingerie set with harnesses "Mistress"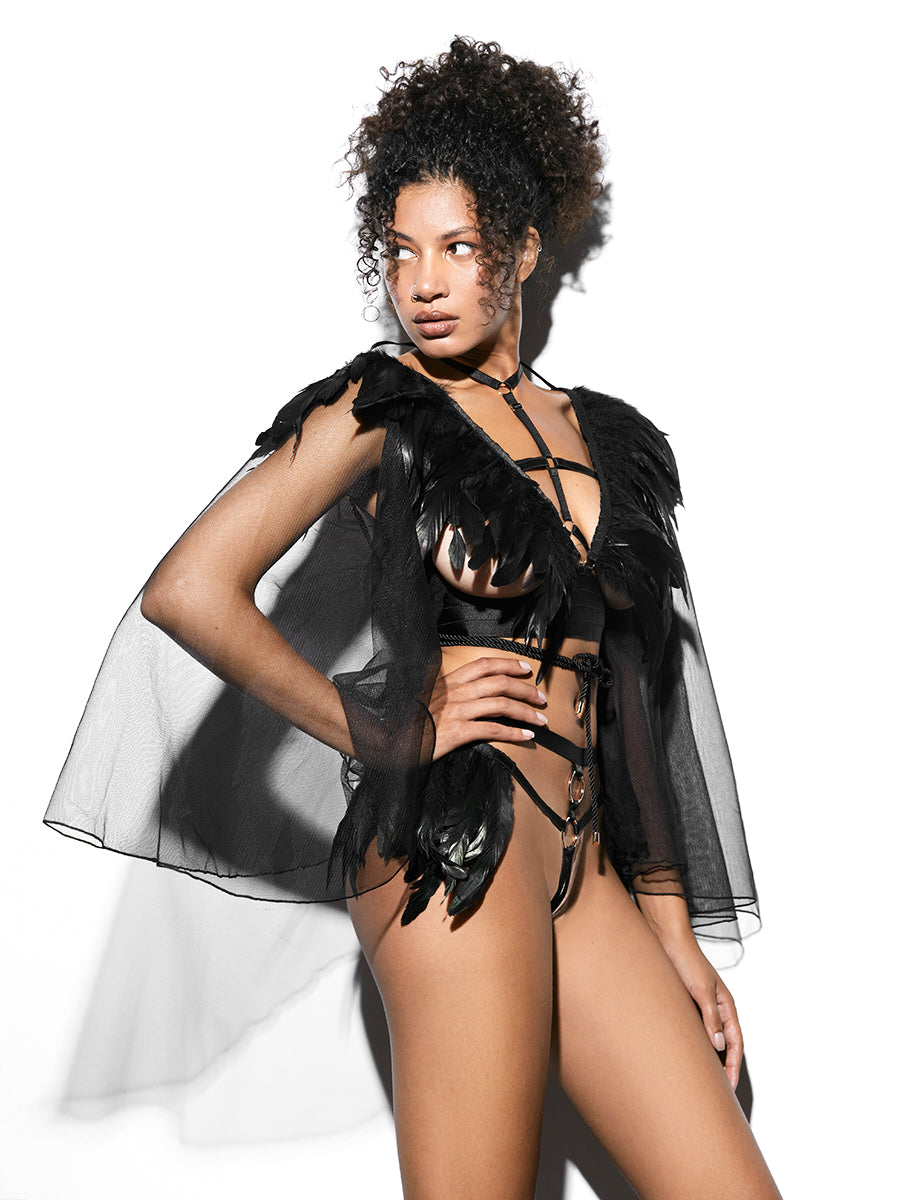 Erotic lingerie set with harnesses "Cleopatra"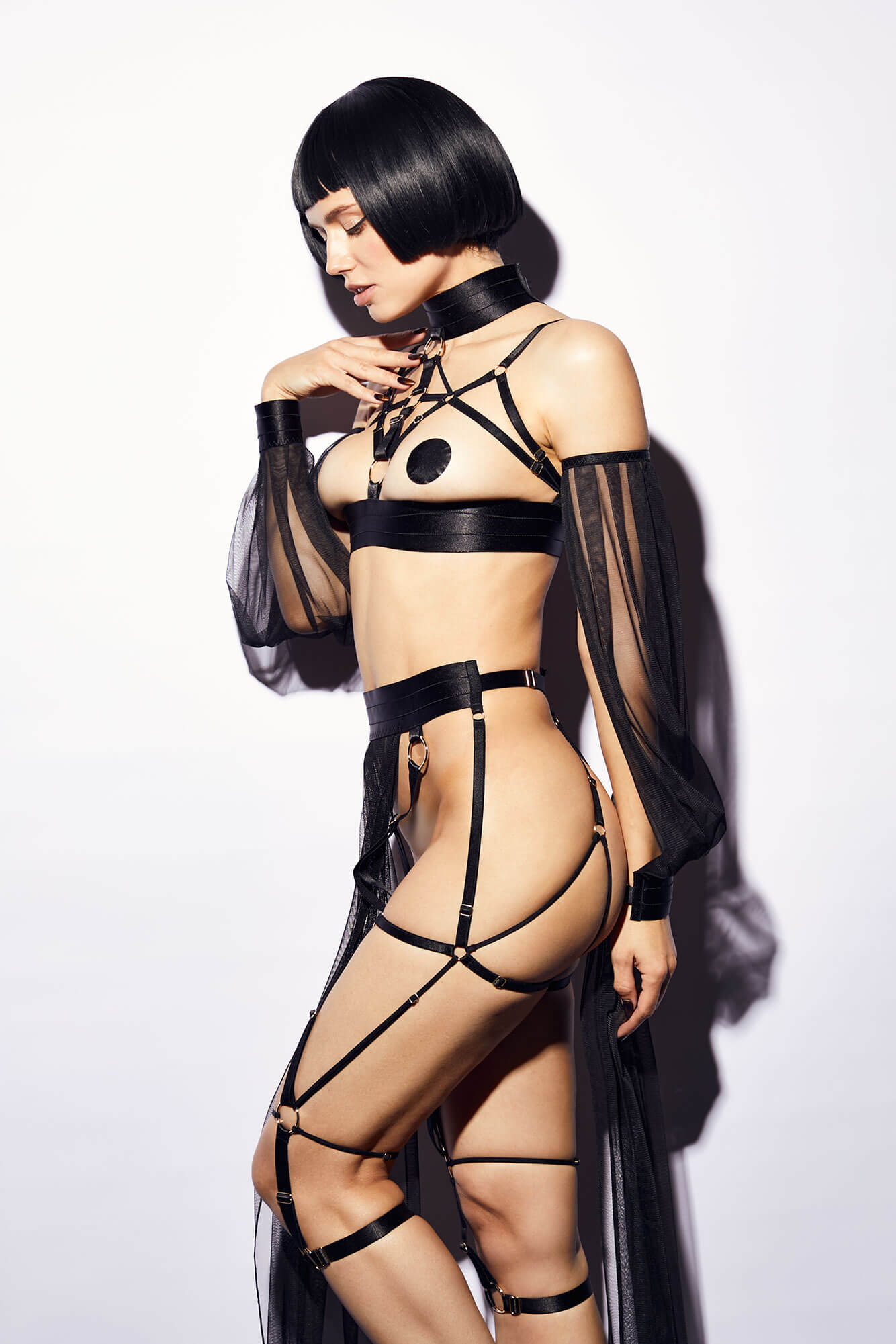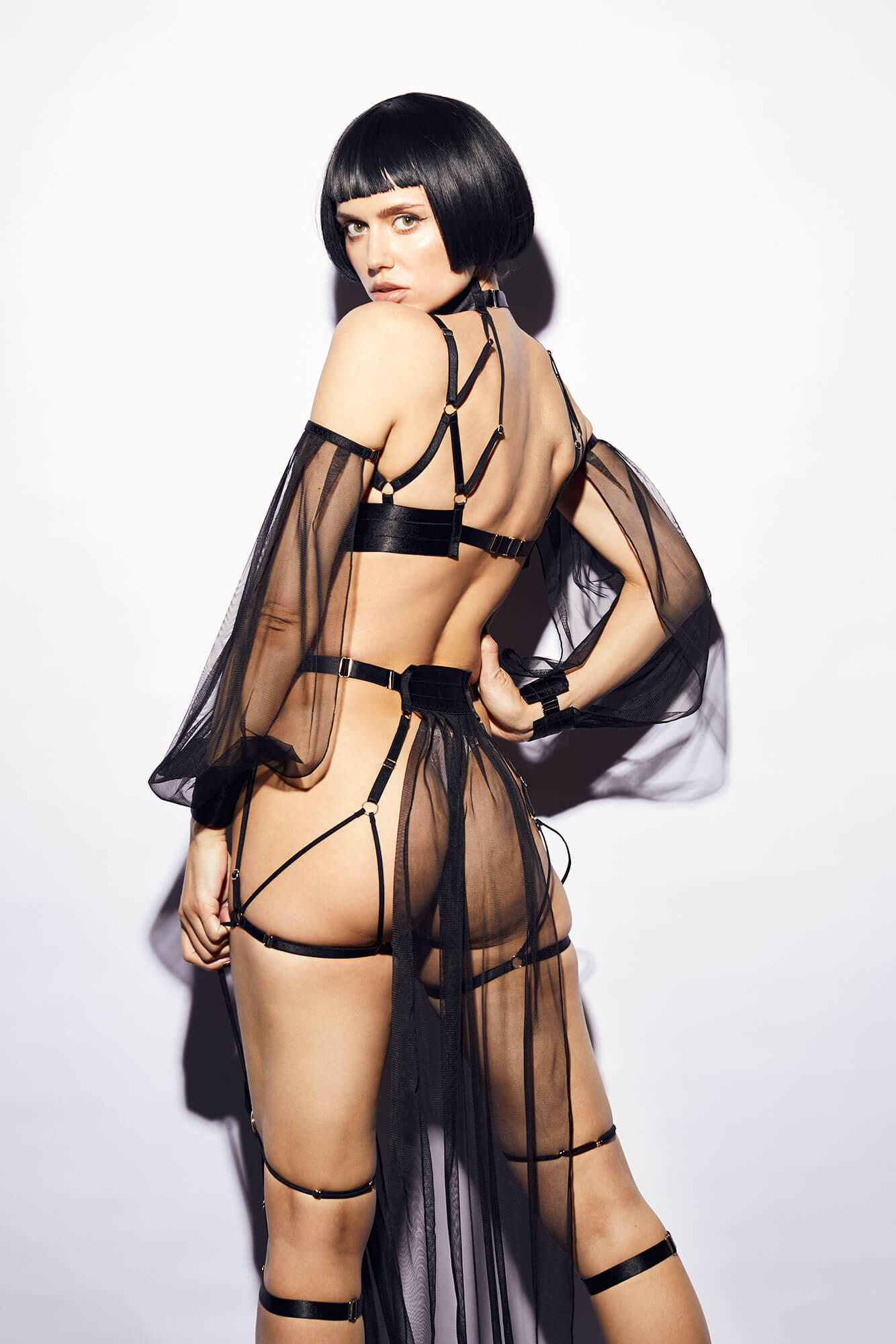 Erotic lingerie set with harnesses "Empress"
Costume elements for strict ladies
Some men want to be at the mercy of a strict mistress in the walls of the bedroom, who will make them fulfill her every whim. To try this image, you should choose a suitable suit. Considering such erotic underwear, the strips cover most of the surface of the body. This gives the image a certain rigidity and association with BDSM. Such interlacing straps are made of elastic materials that provide a secure fit, as well as comfort due to the fact that they do not rub the body and do not cut into the skin. To add rigor and association with the army theme, elements in the form of metal chains were added. To complete the image, you should take a stack and a cap.
Reasons for buying such outfits
Not always submissive and feminine like men within the walls of the bedroom. Some people like that their lady could put them in their place, and if necessary, even punish them for disobedience. Therefore, if there is a desire to buy strips on the legs or other parts of the body, it is worth trying yourself in this role. The advantages of this solution are the following:
the role of a confident and strict lady will give a modest woman confidence in her abilities, add ambition;
beautiful underwear will emphasize the dignity and reveal the inner sexuality;
it will help to make a couple's sexual fantasies come true.
In addition to the stack, you can also use handcuffs to painlessly fix your victim.
Quality underwear at a reasonable price
It is not so easy to choose high-quality underwear and accessories for role-playing games, but to be sure of the reliability of the purchased products, you need to use the services of the online store bæd stories. Here they take care of clients who seek a variety of sexual life and prefer to use the best for themselves and their partner. The catalog offers models that were developed by designers taking into account the female anatomy. The use of high-quality materials ensures the strength and durability of products. Delivery of the purchase is carried out by postal or courier services, and the customer can independently choose from the proposed list of suitable options.