Patroness
Modern, beautiful erotic underwear is designed to meet all the needs of role-playing game lovers. Therefore, among the feminine elegant models, there are outfits for a real mistress. Despite the rigor of the color palette and the clarity of the lines, these outfits favorably emphasize the advantages of the female figure.
Erotic lingerie set with bodysuit "Golden force"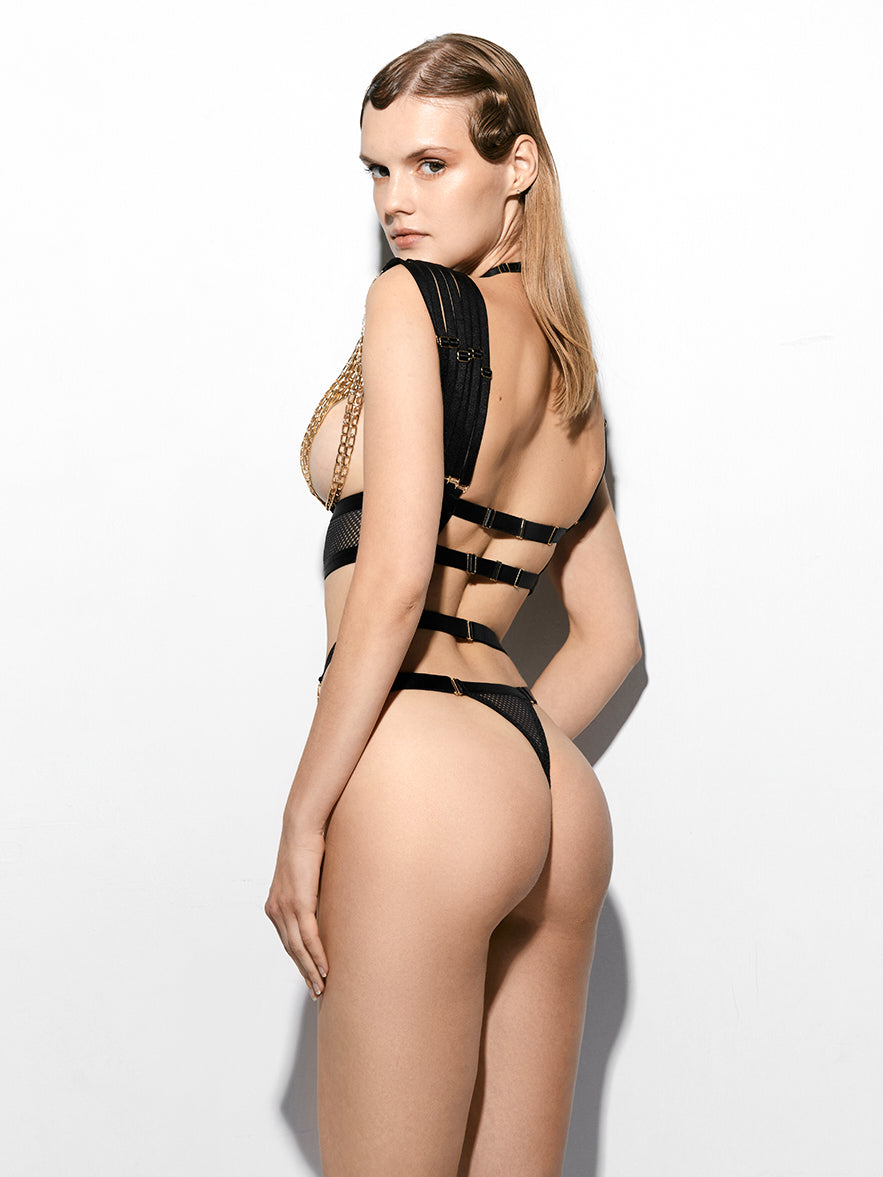 Erotic lingerie set with harnesses "Mistress"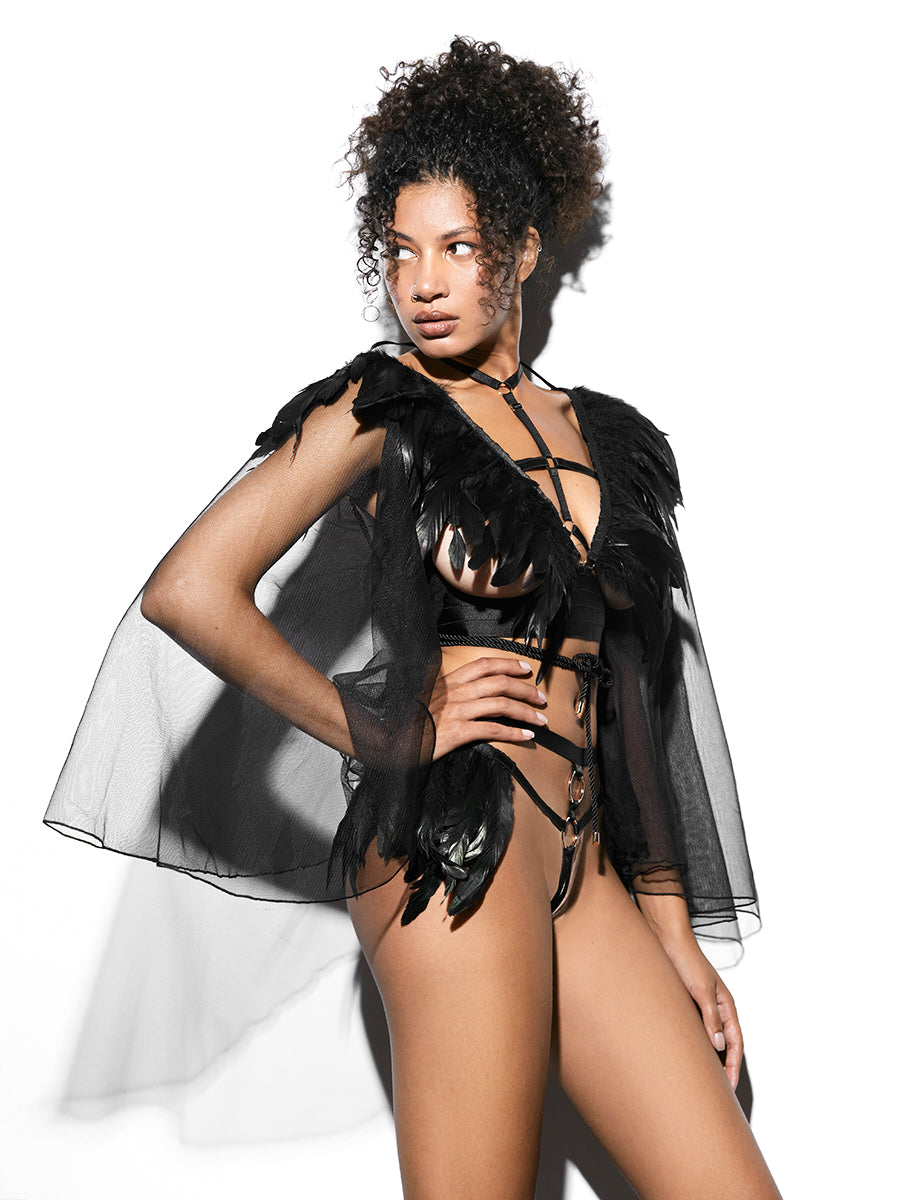 Erotic lingerie set with harnesses "Cleopatra"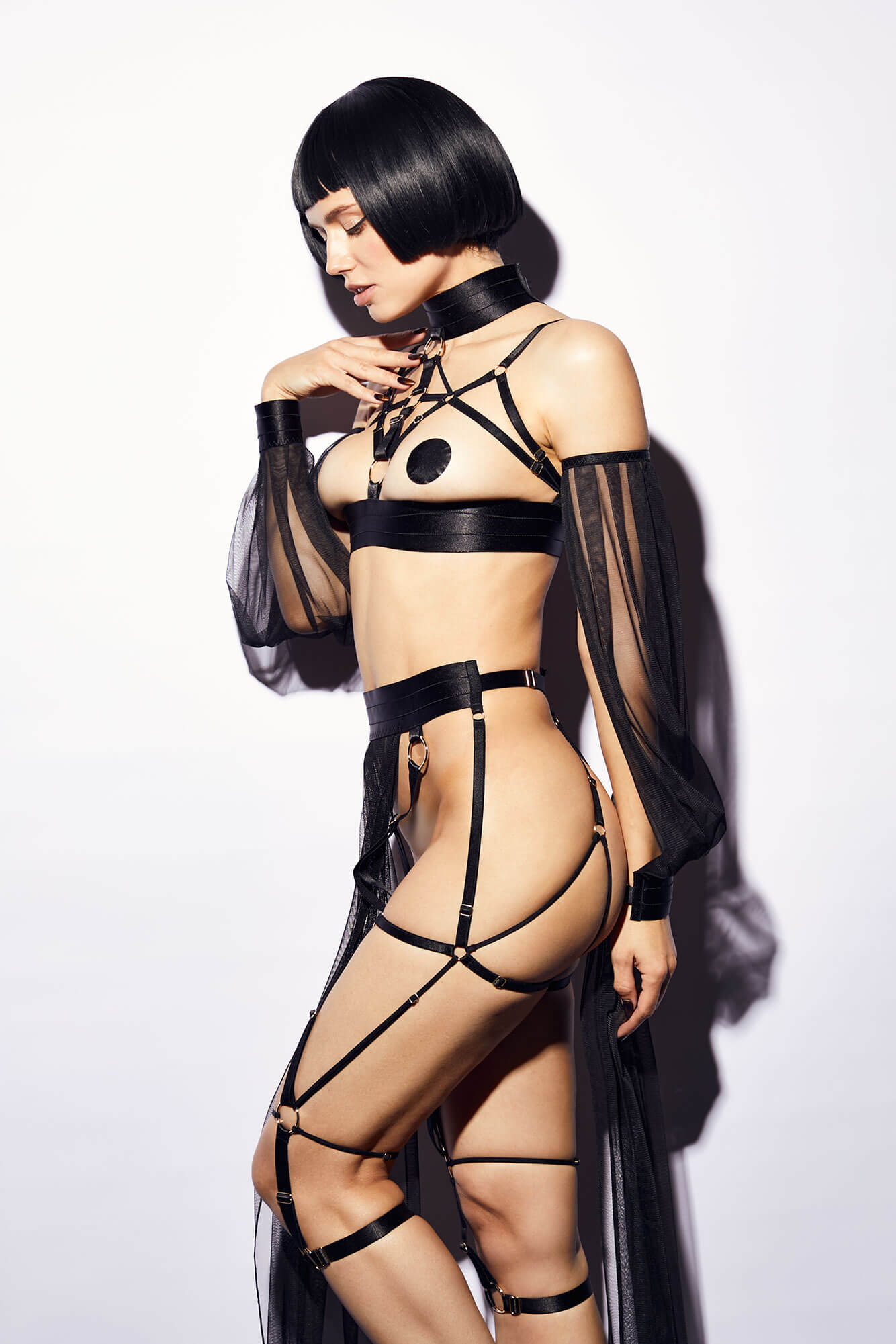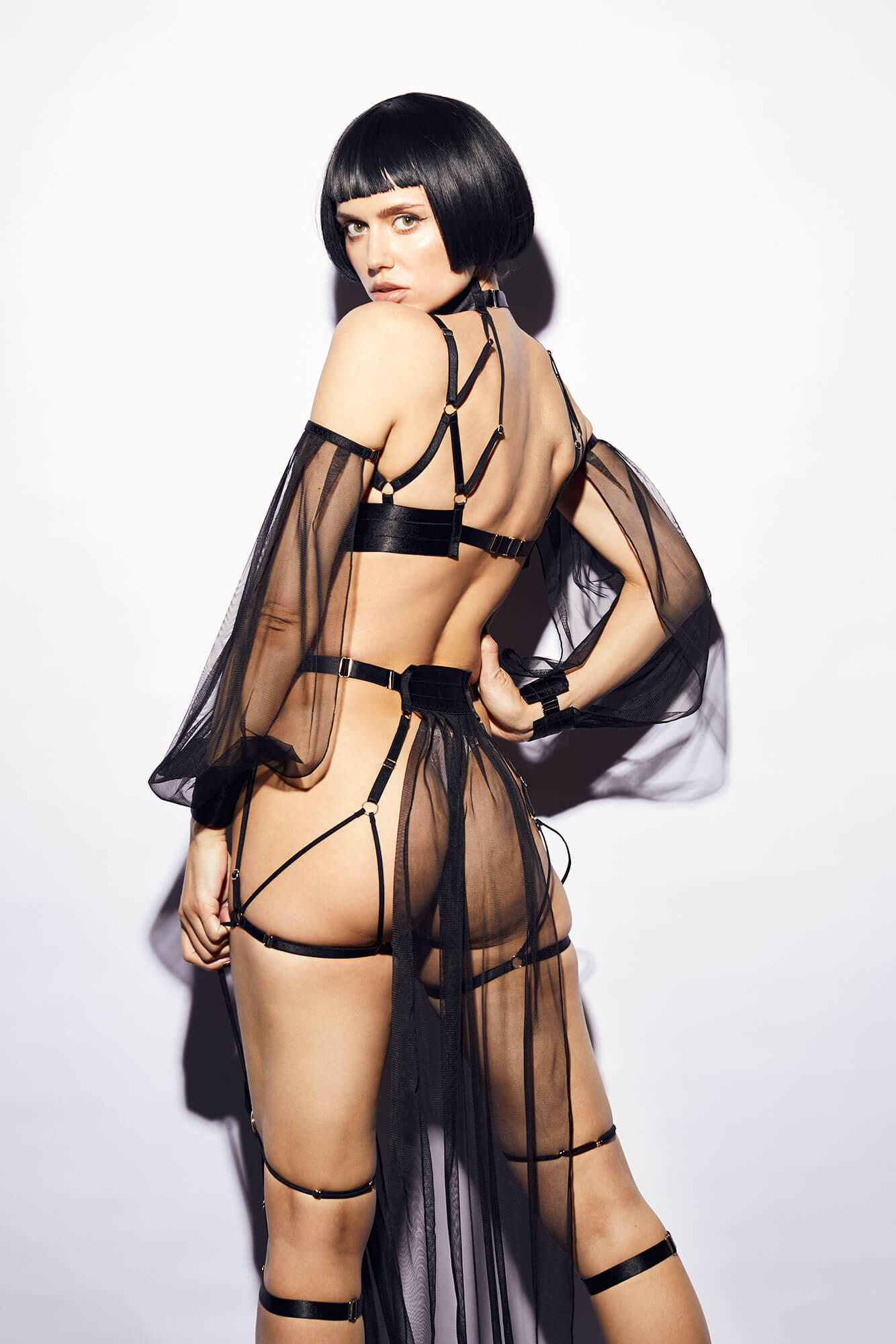 Erotic lingerie set with harnesses "Empress"
Patroness woman lingerie is a type of intimate underwear that is used for power and submission games, as well as to create an experimental and sexually provocative atmosphere. It is often associated with elements of BDSM (bondage, discipline, submission, masochism) and may include various accessories and details that create a sense of authority and control.
What Sets Patroness Lingerie Apart?
Patroness lingerie for woman is characterized by its specific style and function that create an atmosphere of power play and control. Here are a few features that make it distinctive:
Dominant look: Patroness

sensual

lingerie

usually has a more provocative and dominant look compared to traditional

apparel

. It may include elements such as straps, whips, leather accessories, cutouts and exposed details to give the impression of power, control and authority.

Expressive and provocative: Patroness lingerie is usually designed to elicit interest and attention. It may have bolder colors, unusual styles, sexy necklines or details that emphasize sexuality and call for submission and power play.

Emphasize contour and shape:

Seductive

apparel

often accentuates the shape and contour of the body. It can have cutouts to emphasize key areas, as well as use materials that hug the figure and create a sexually provocative look.

Accessory Options: Lingerie that is lordly is often accessorized with accessories that help create an atmosphere of control and play. These can be leather accessories such as handcuffs or collars, as well as various binding accessories or additional items that emphasize the image of dominance.
It is important to remember that the use of Patroness lingerie should be based on clear agreement and mutual trust between both partners. Always discuss your desires, preferences and set clear boundaries to create a safe and satisfying interaction during submission and power play.
Exploring the Patroness Collections
When familiarizing yourself with Patroness luxury lingerie, it's important to consider your preferences, comfort, and boundaries. Here are a few steps to help you familiarize yourself with this type of apparel:
Explore different styles and designs: Spend time exploring different styles and designs of Patroness lingerie. Pay attention to different options such as leather sets, underwear with BDSM elements, uniforms, and others. Use the internet to find images, descriptions, and reviews of different models.

Establish your preferences: Work out what elements of lingerie that you like best. This could be related to specific role-playing, materials, colors, accessories, or style. Determine what arouses the most interest and sexual attraction in you.

Size and fit: Choose lingerie that fits you properly and fits your figure well. Pay attention to the manufacturer's sizing charts and the ability to adjust the size or fit for the best combination of comfort and aesthetics.

Communicating with your partner: If you plan to use the underwear with your partner, it is important to discuss your desires, boundaries and preferences. Exchange fantasies and communicate openly about what you are both interested in and comfortable with. Make sure you are on the same page and act with the consent of both parties.

Buy elegant, seductive and power lingerie affordably and quickly by placing order at baed stories online store website. Fast delivery and favorable price make it easy to buy. And don't forget to check out the "Sale" section.