Endless Love
Often, beautiful erotic underwear is something airy, lacy or transparent, turning a woman into a delightful and desirable creation. But for bold and playful ladies, there is a special category of outfits that leaves the body almost naked and at the same time emphasizes the dignity of the figure. Such models are a win-win option for a stormy night with a loved one, updating the monotonous sexual married life.
Erotic lingerie "Love Time"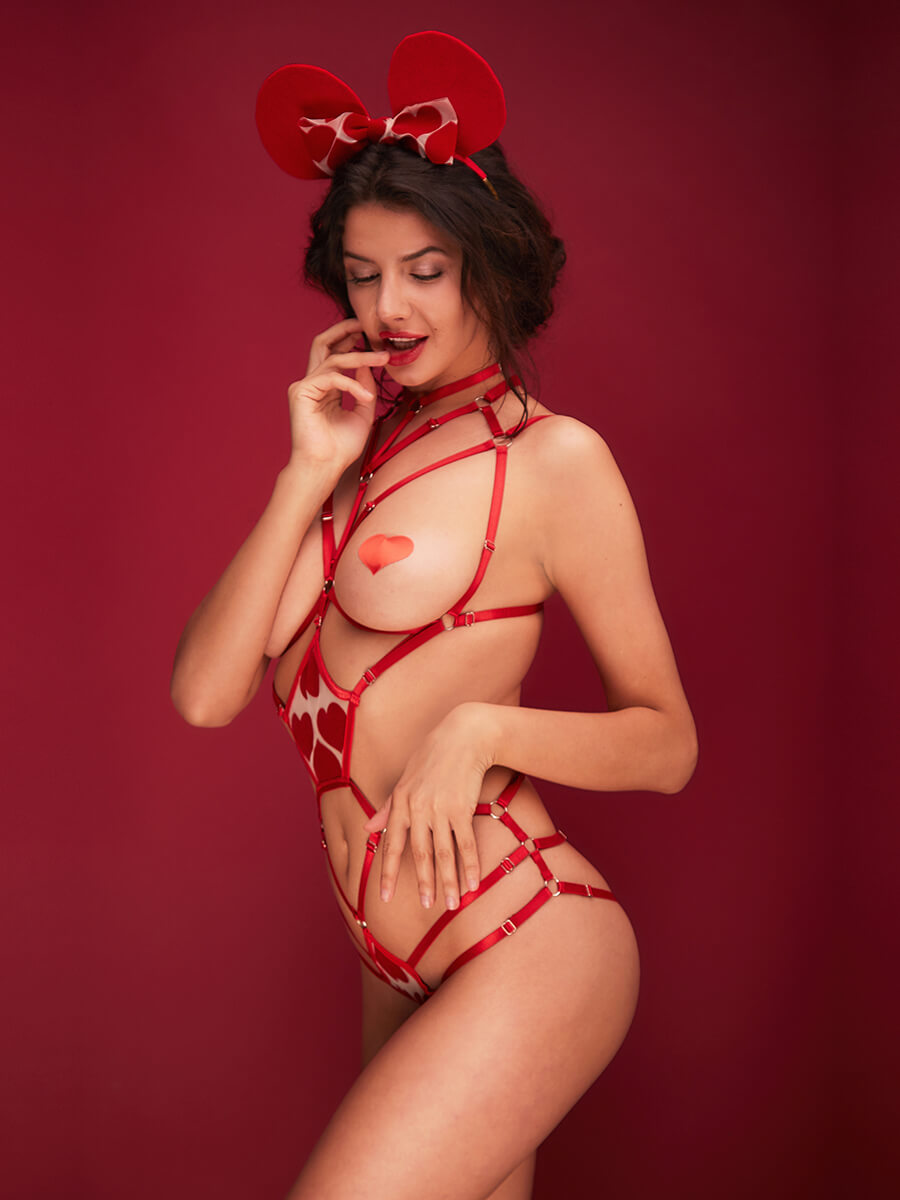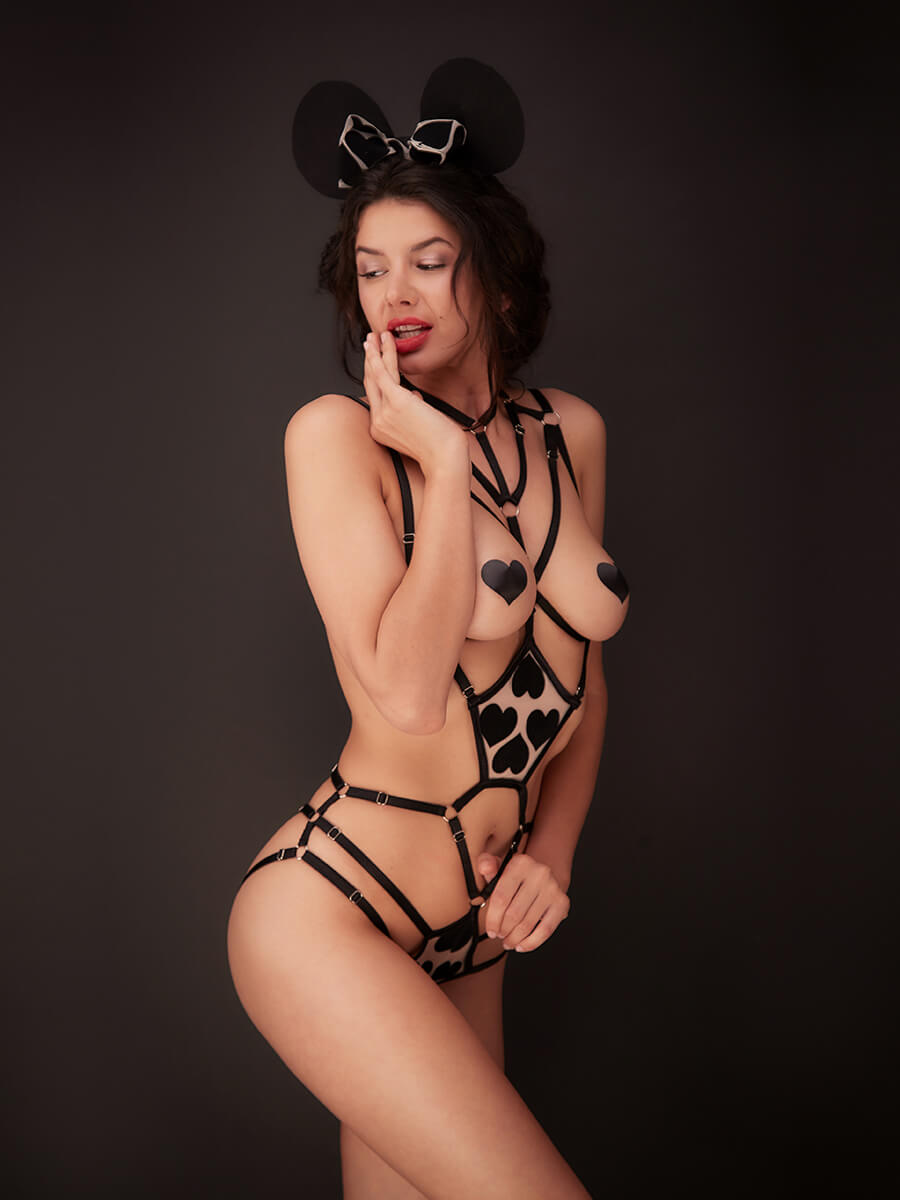 Erotic lingerie "Miss Love"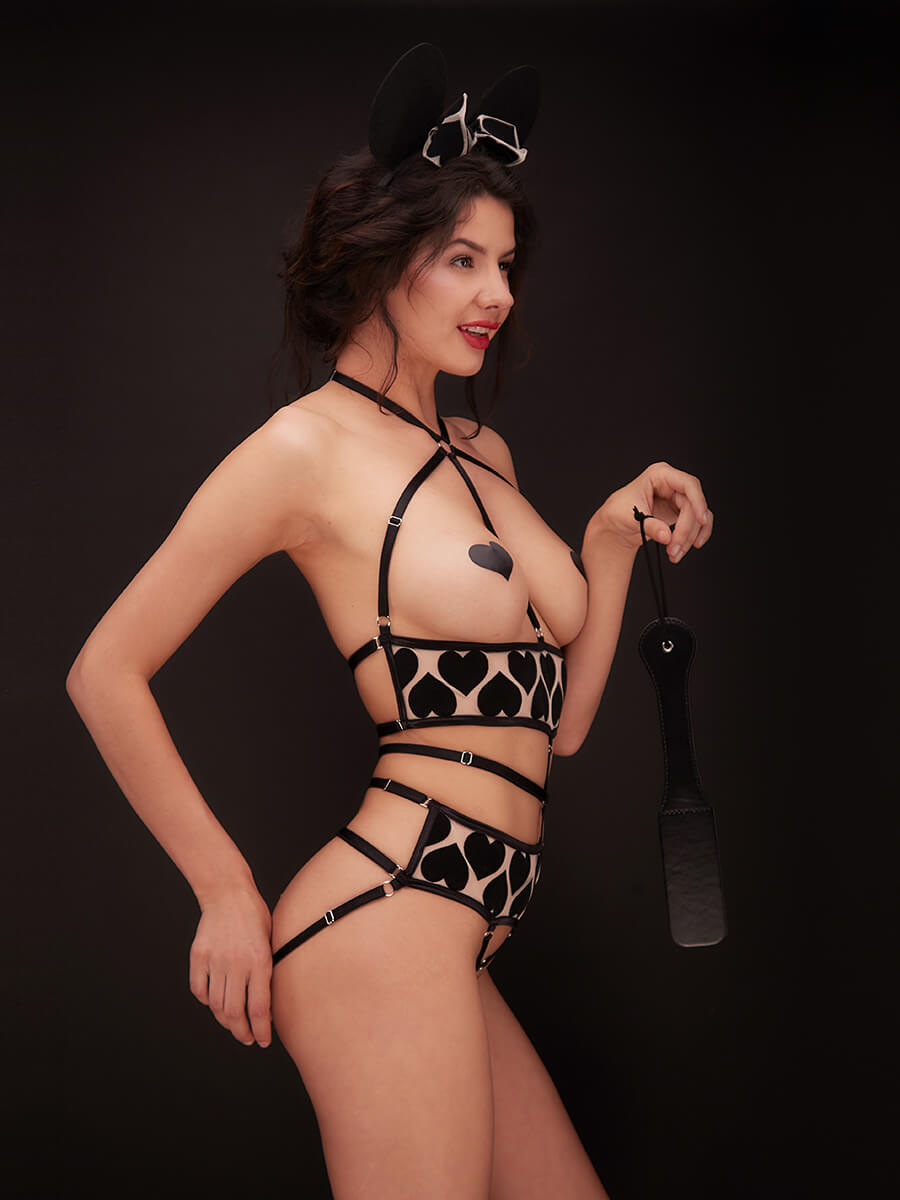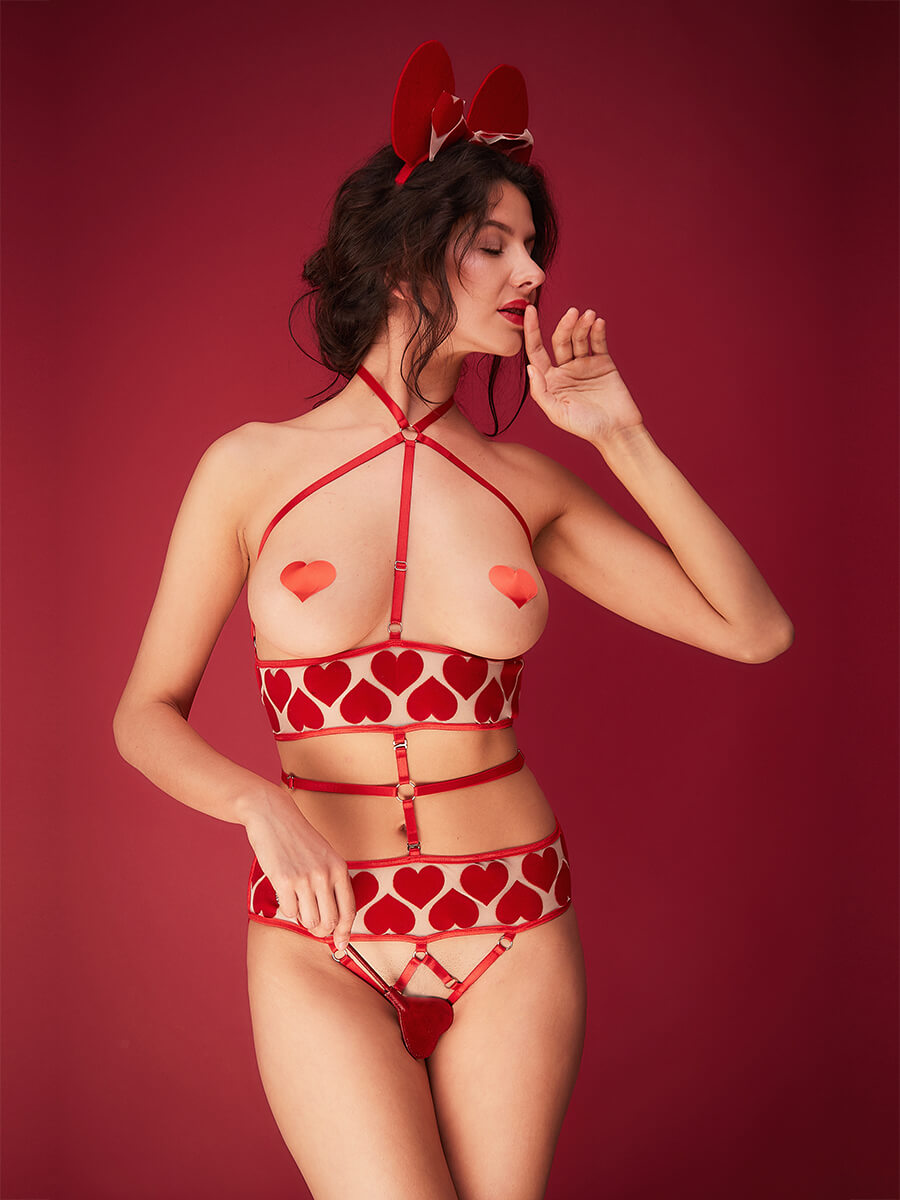 Erotic lingerie "Two hearts"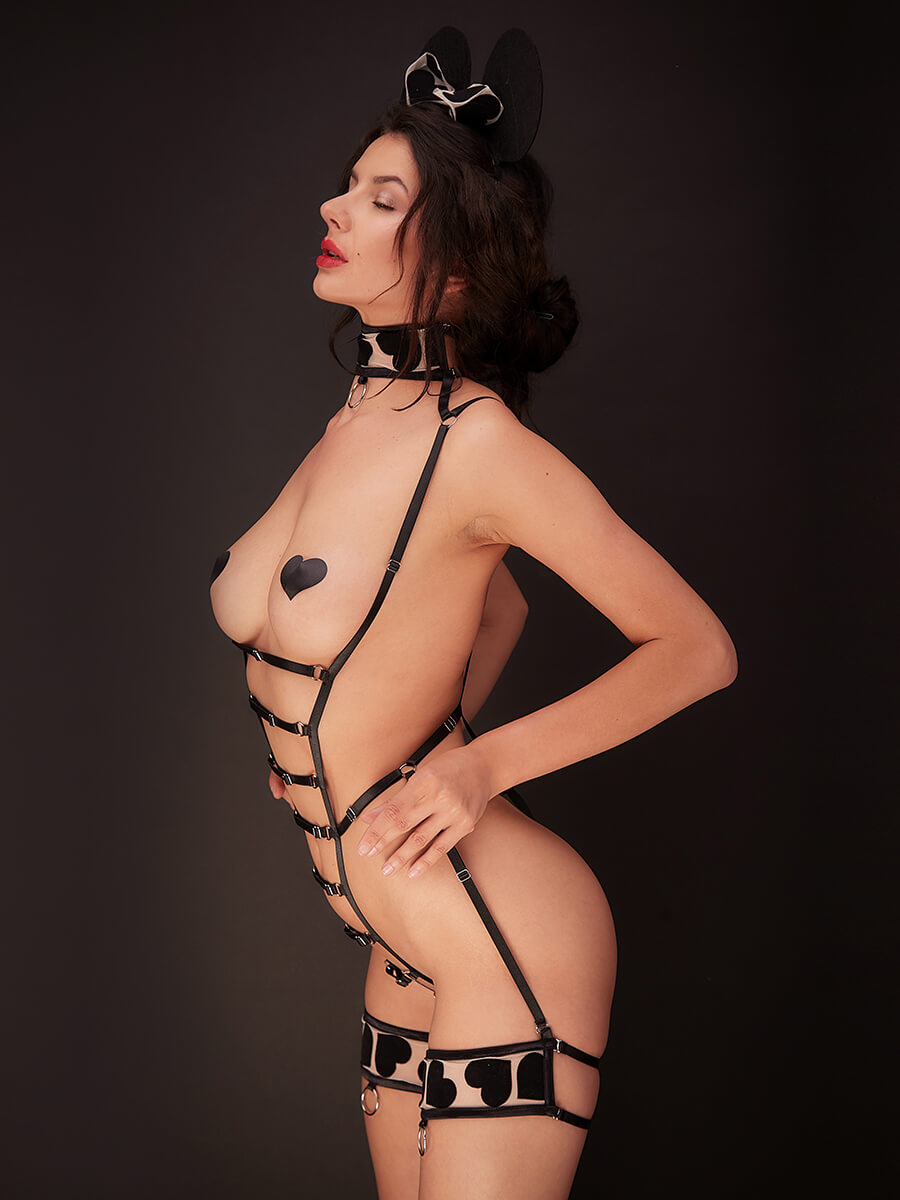 Underwear made of strips
Especially popular is the underwear, consisting of the original interweaving of thin strips of material. They are connected to each other with the help of small metal rings, forming a single harmonious costume. Putting the straps on her legs, waist, chest, a woman turns into a very risky and playful thing, confident in her sex appeal and irresistibility. As decorative elements of such models, elegant hearts are used, and in the throat area, some sets have a special ring for a carbine. This means that the owner of the outfit is ready to obey her master. The elastic material does not restrict movement and allows you to use such underwear for any physique.


Who will be suitable for lace
Often in the family, the head is a man, but within the bedroom, the roles often change dramatically. It is dominated by a woman who can teach a disobedient husband a lesson or reward him for his obedience. For this purpose, streps will be useful, which will equally successfully help to reincarnate in the role of a mistress or a slave. They should be purchased in such cases:
the role of the dominant or submissive to your liking;
there is a desire to surprise your loved one;
I want to show off my body in front of my partner and drive him crazy with desire.
For such outfits, you should choose accessories for role-playing games, especially stacks, leather whips or handcuffs. The choice of these products depends on the preferences of the partners and must correspond to the chosen role.


The best choice of erotic underwear
The online store bæd stories specializes in the sale of kits for role-playing games. Among the assortment offered to visitors in the catalog, there are erotic underwear, strips, everyday models, accessories, and so on. All products are the development of designers who have made sure that women feel comfortable in such outfits. This will help you discover your inner sexuality and show it on your partner. All products are of high quality, reliable and durable, so when buying a kit, you can be sure that it will last for many years.