Role-playing lingerie set "Retro Mouse"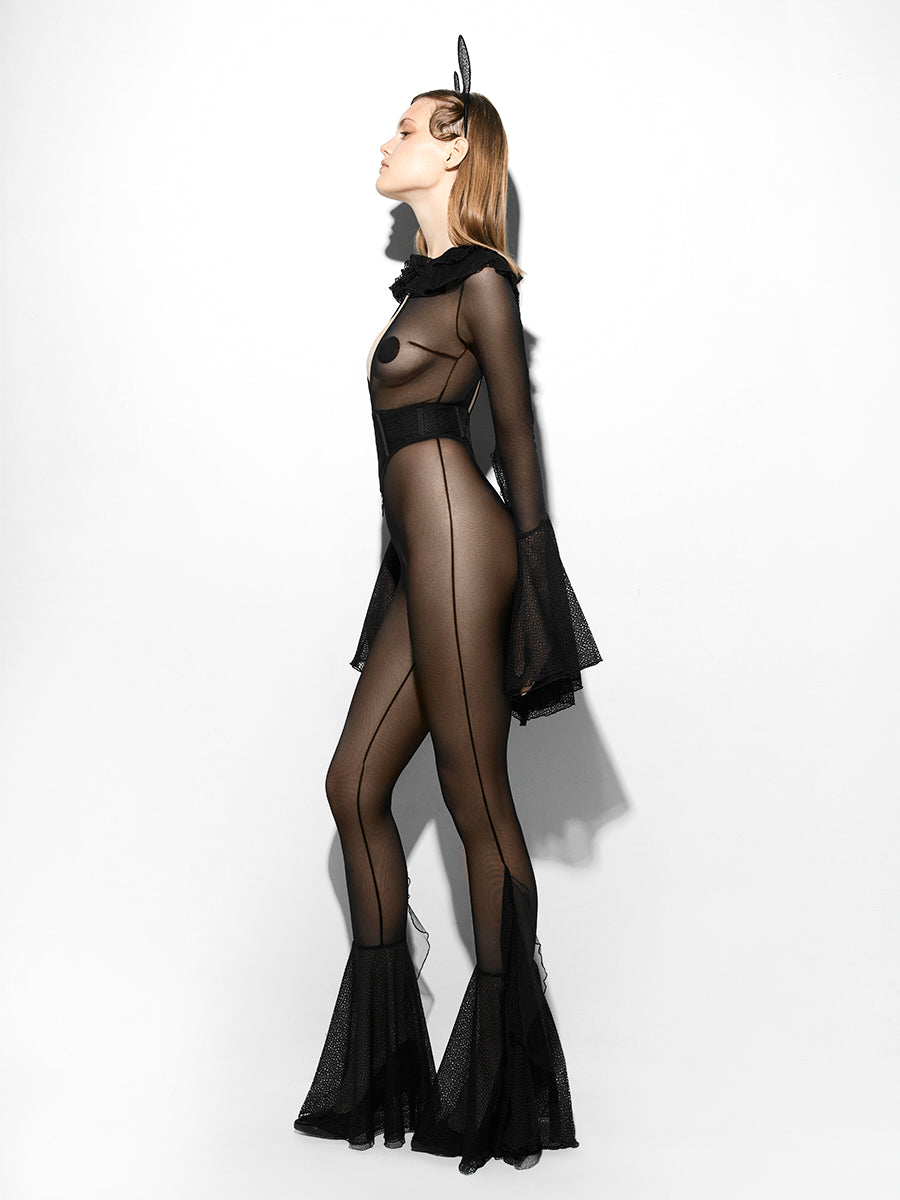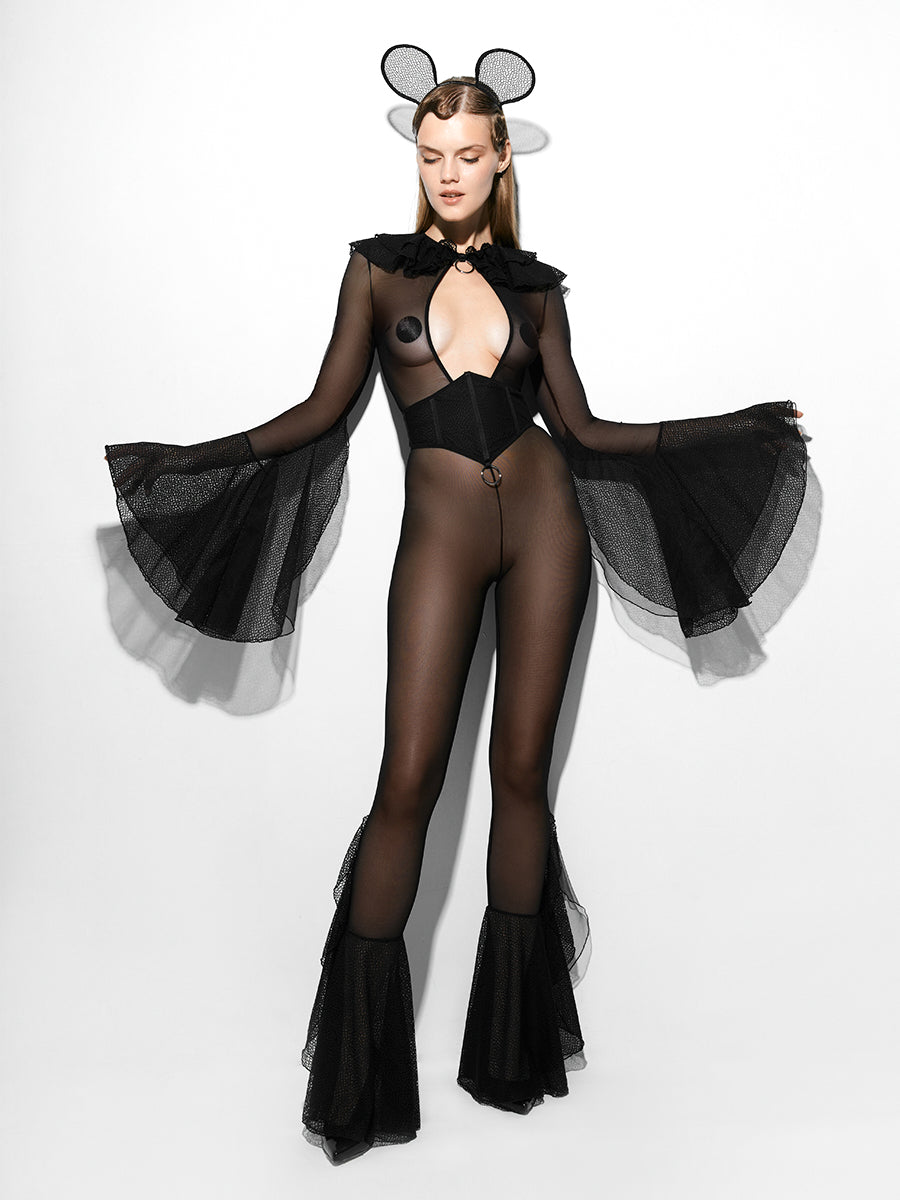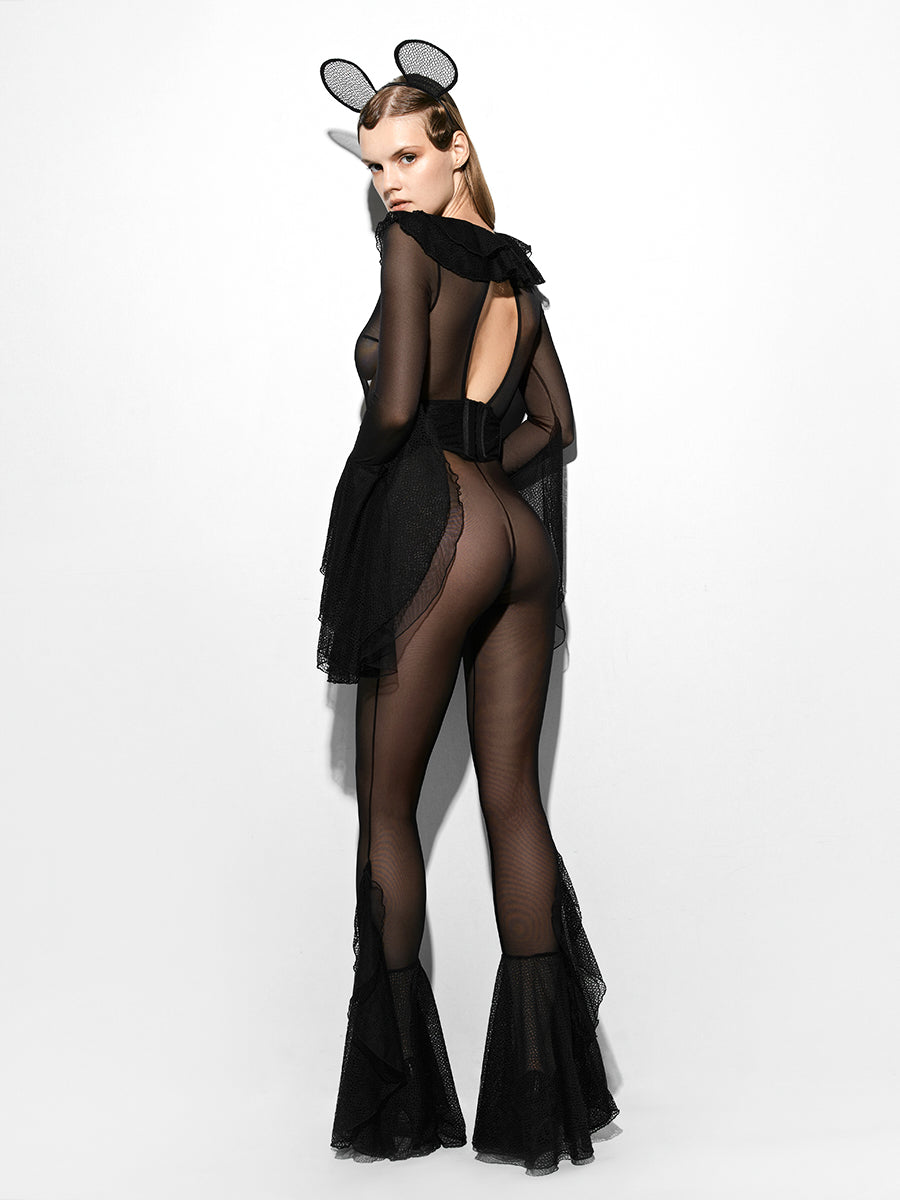 Role-playing lingerie set "Techno Bunny"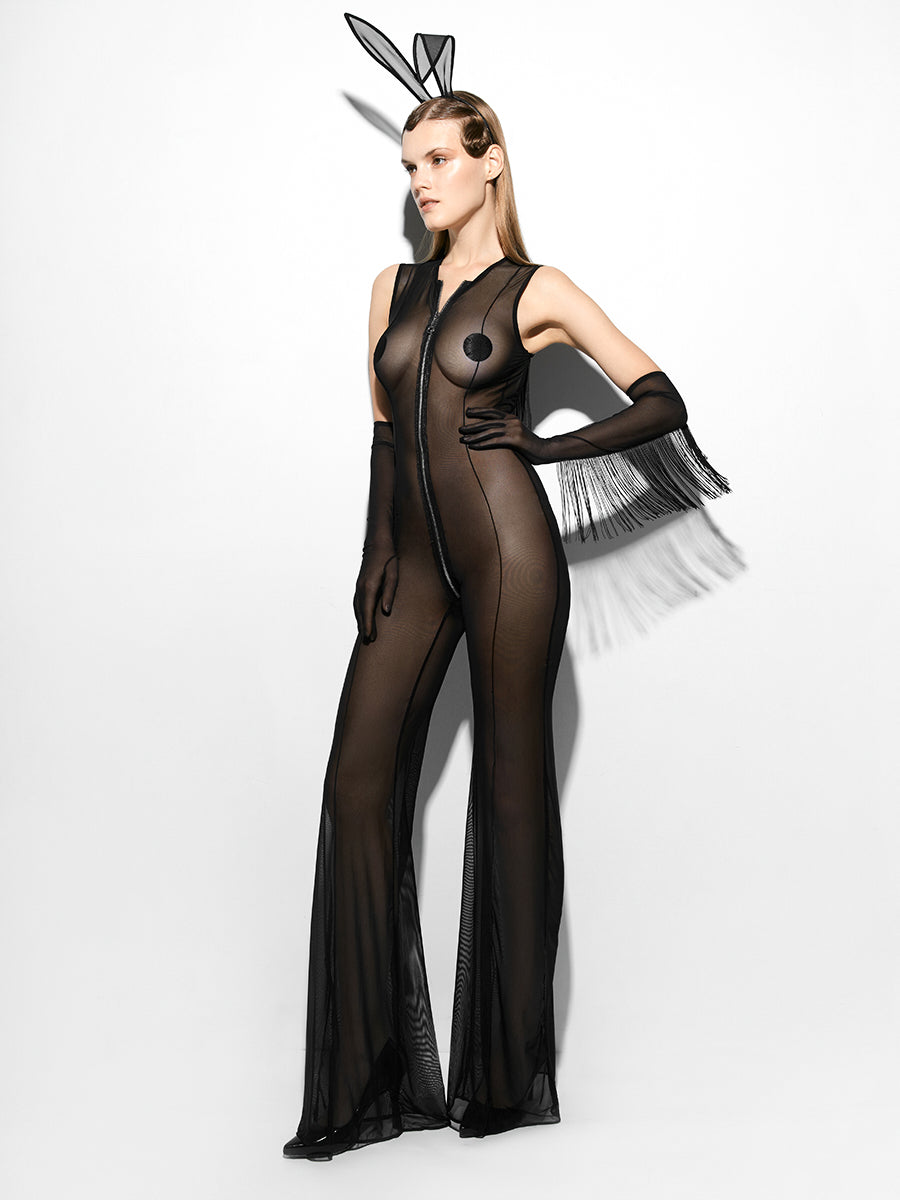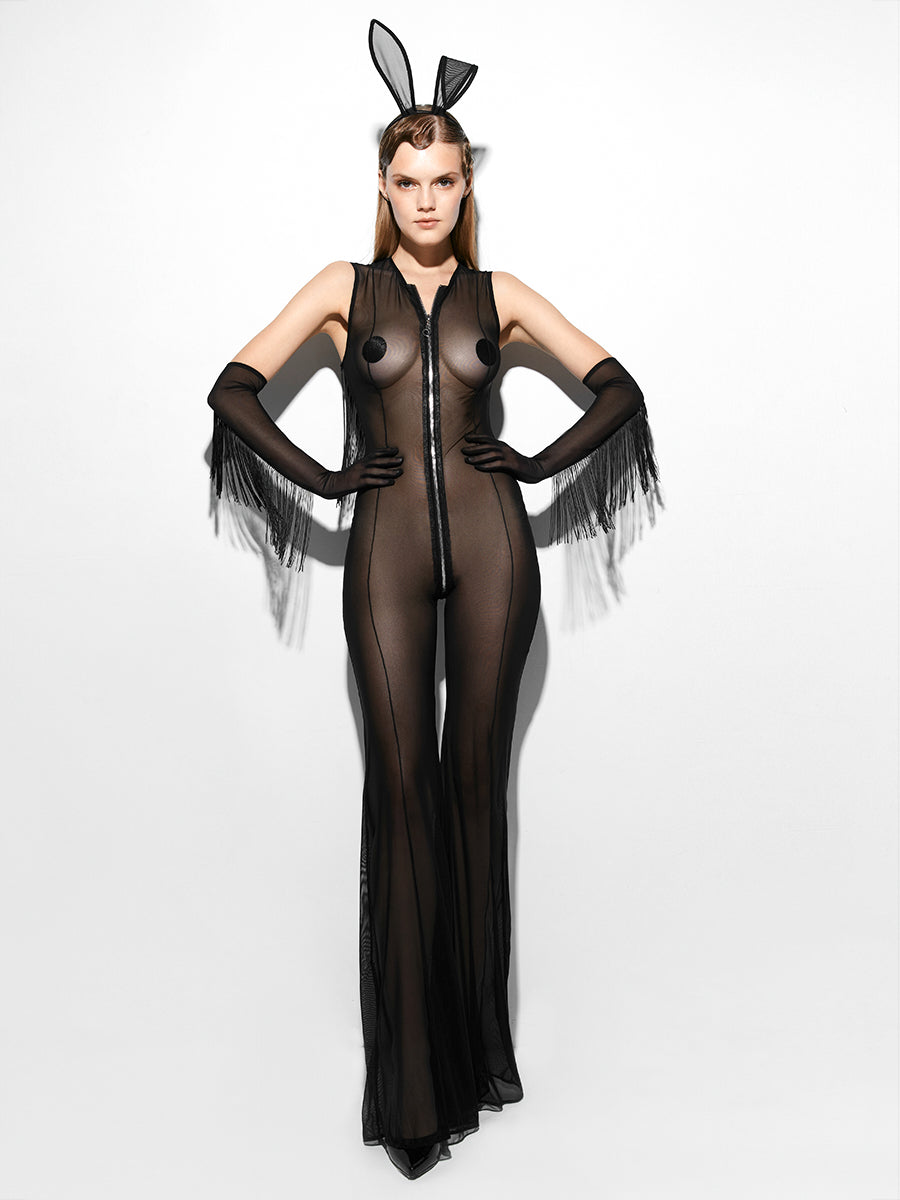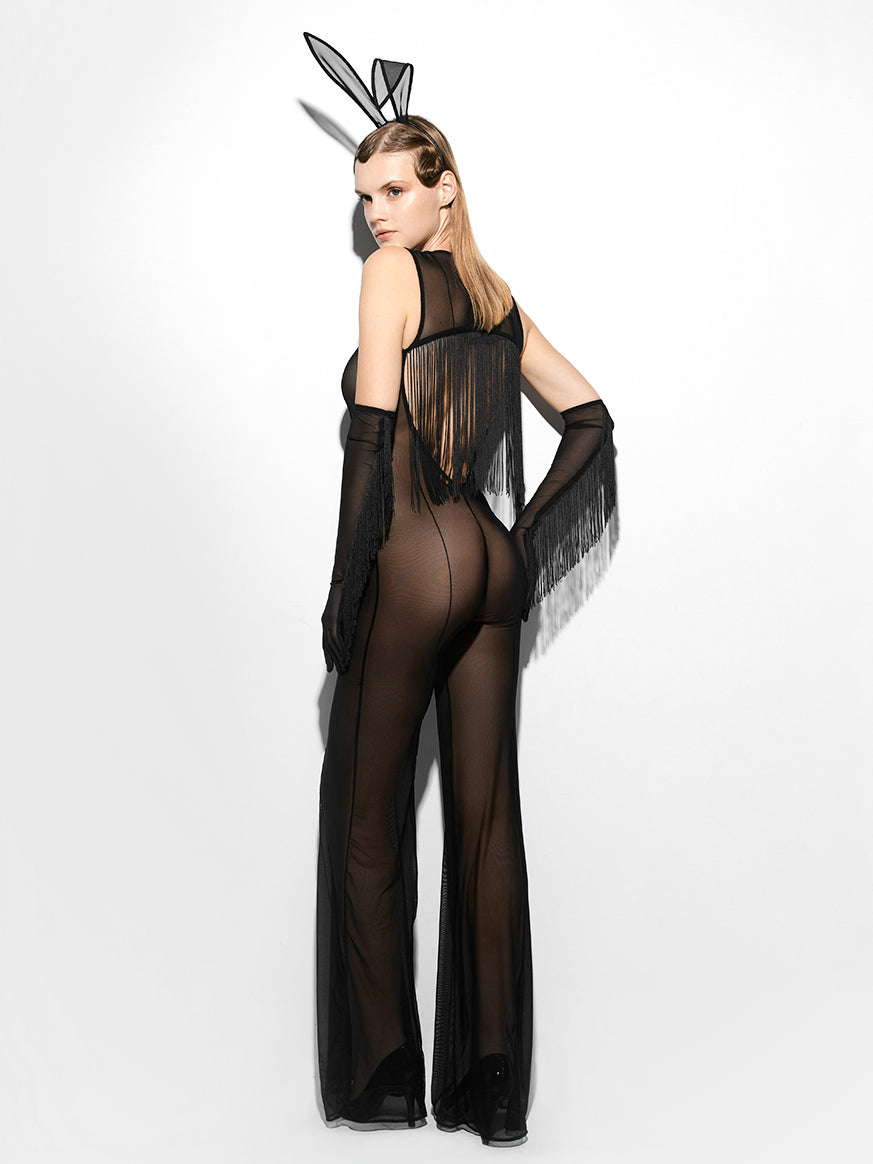 Role-playing lingerie set "Kitty Pop"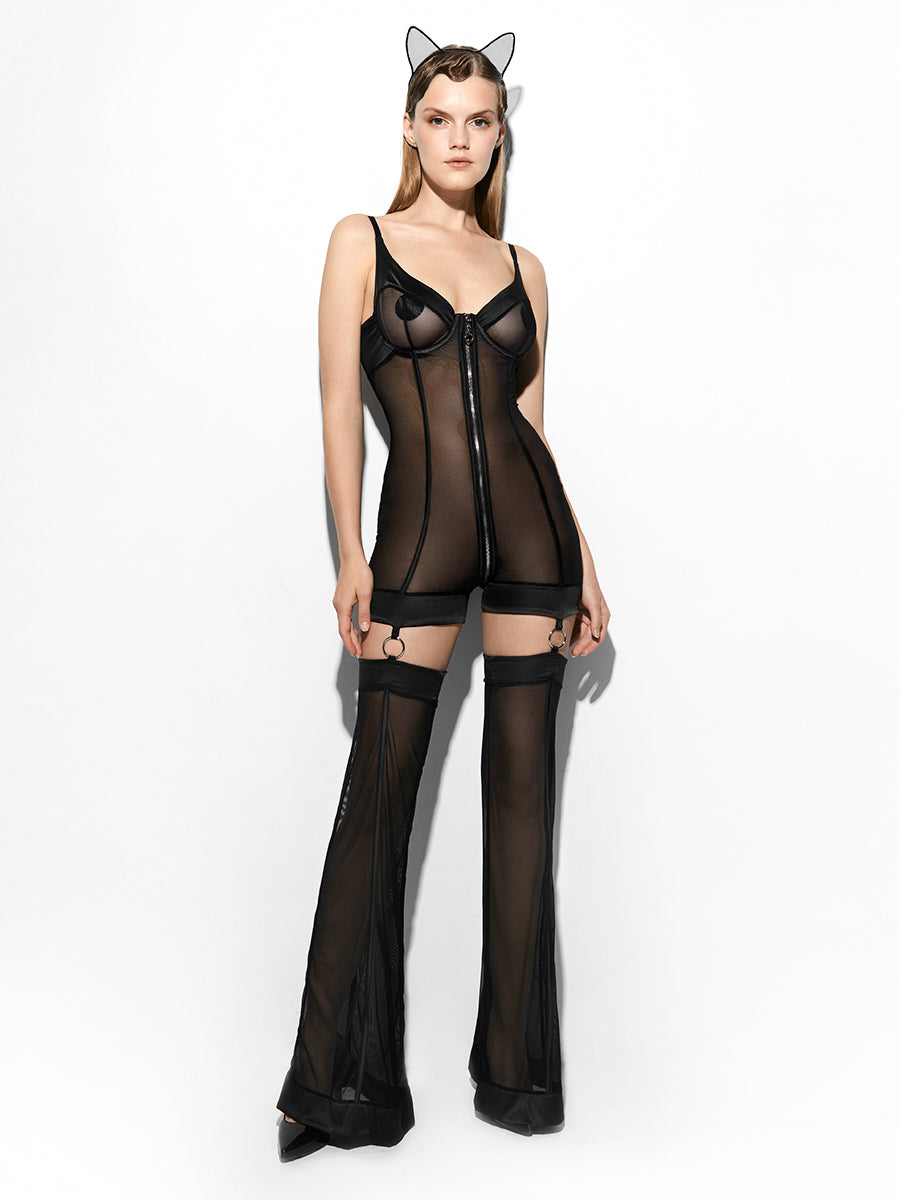 Retro Mouse
The set combining retro chic and modern design will not leave anyone disappointed. Mesh silhouette catsuit with voluminous collar, figured flared sleeves and legs. Also, the image can be supplemented with playful mouse ears and a frame belt with a ring.
Techno Bunny
Black zip-up mesh catsuit with an open back covered with fringe and wide legs from the hips. The main feature of the catsuit is the fringe decor, which makes the movements spectacular. You can also complete the look with accessories such as bunny ears and/or high fringed gloves.
Kitty Pop
Transformer catsuit with detachable leggings is a 2 in 1. You can choose a short bodysuit or a eye-catching full-length catsuit. The look is made of stretch silk and mesh, with a zippered frame bust. The set can also be supplemented with the cat ears accessory.