Erotic lingerie "Love Time"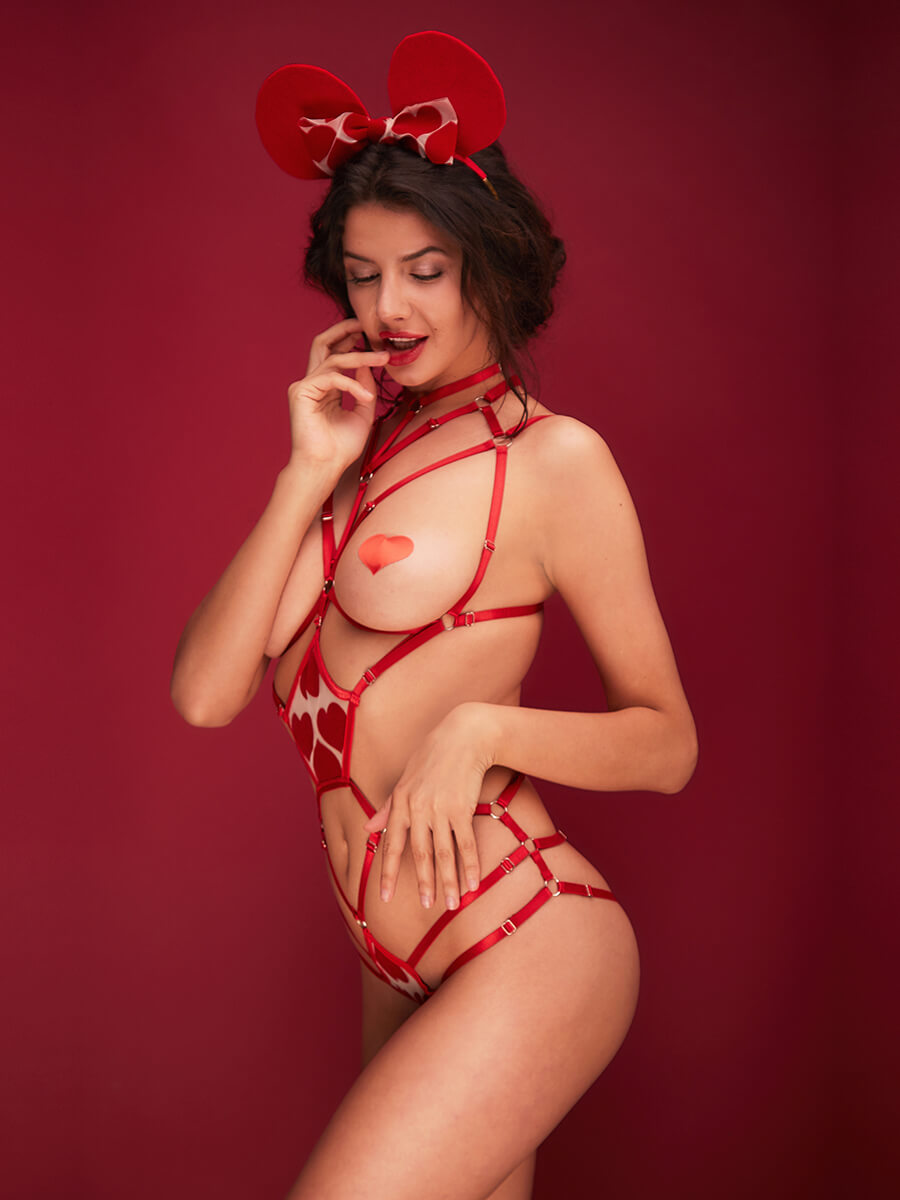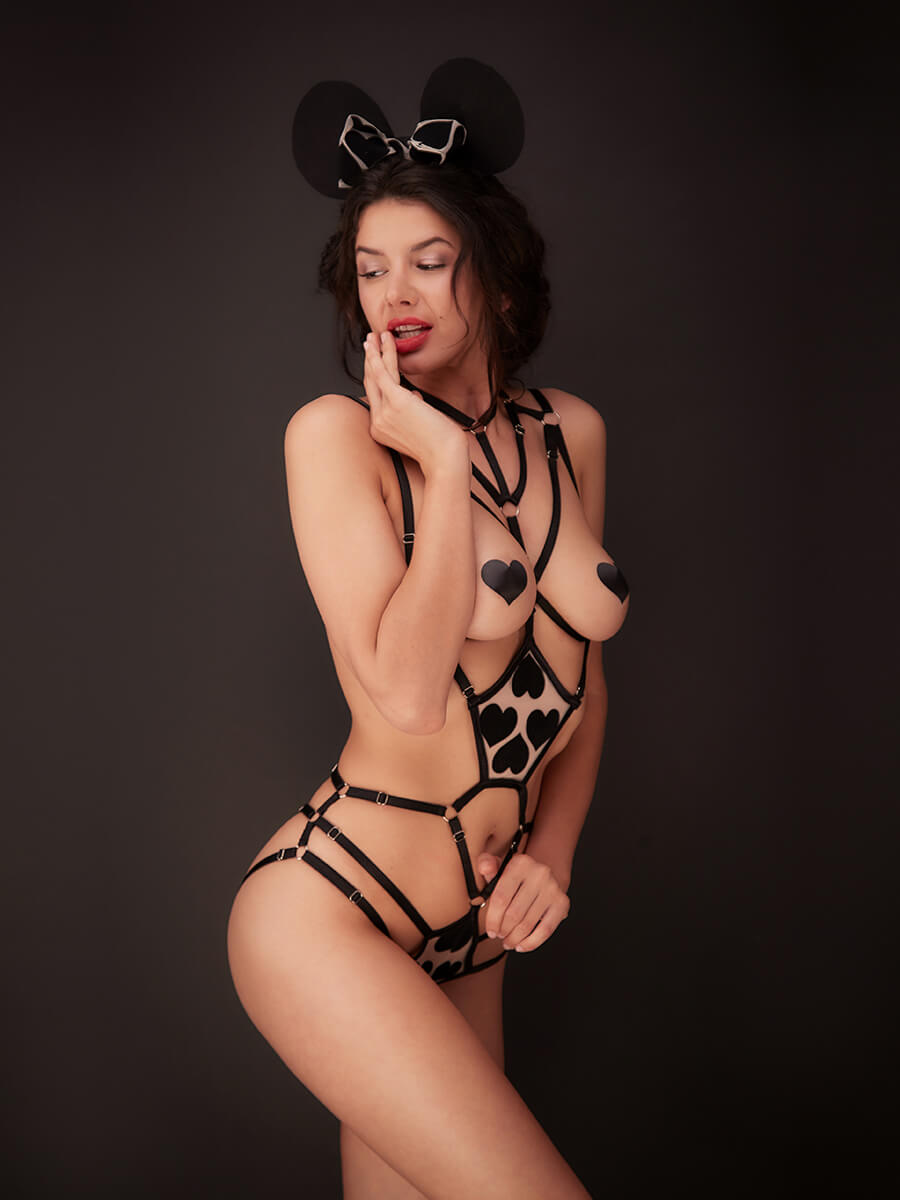 Erotic lingerie "Miss Love"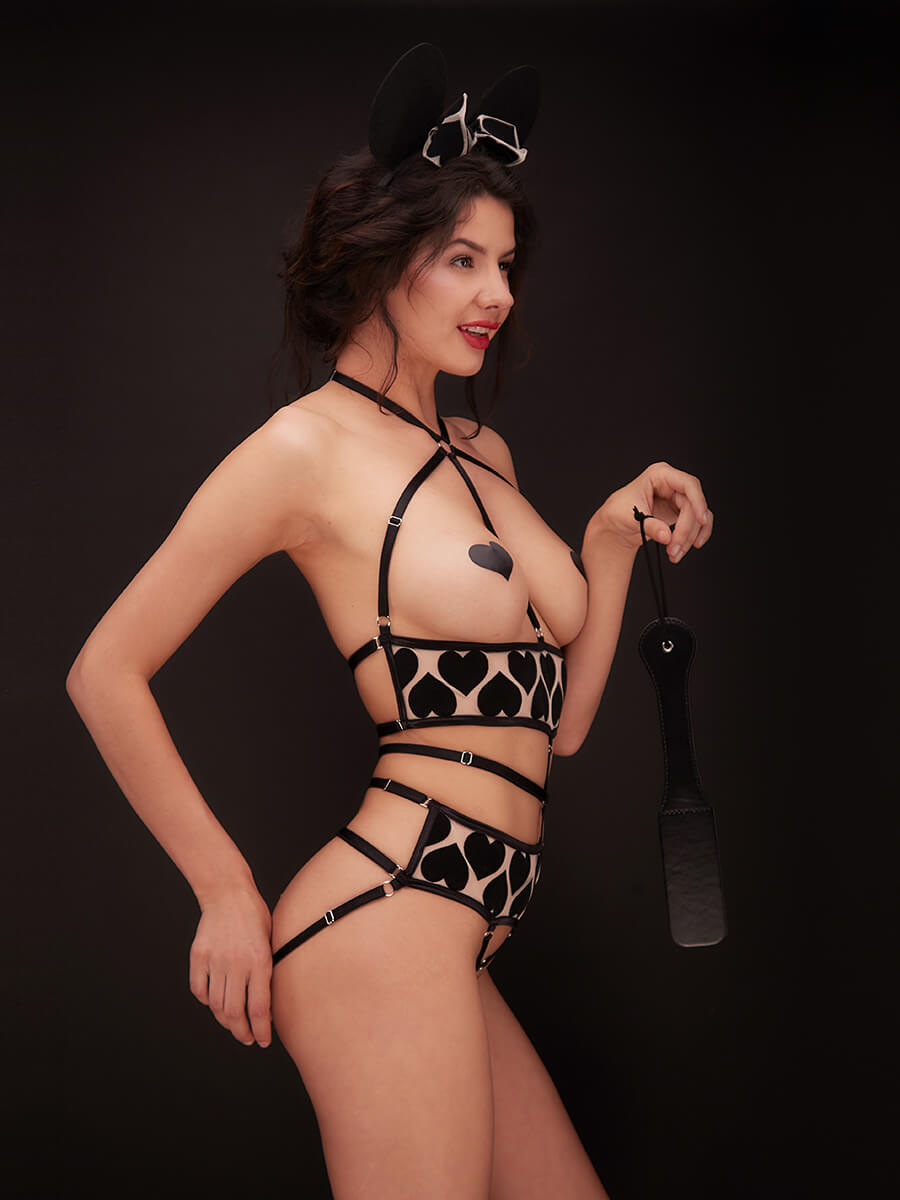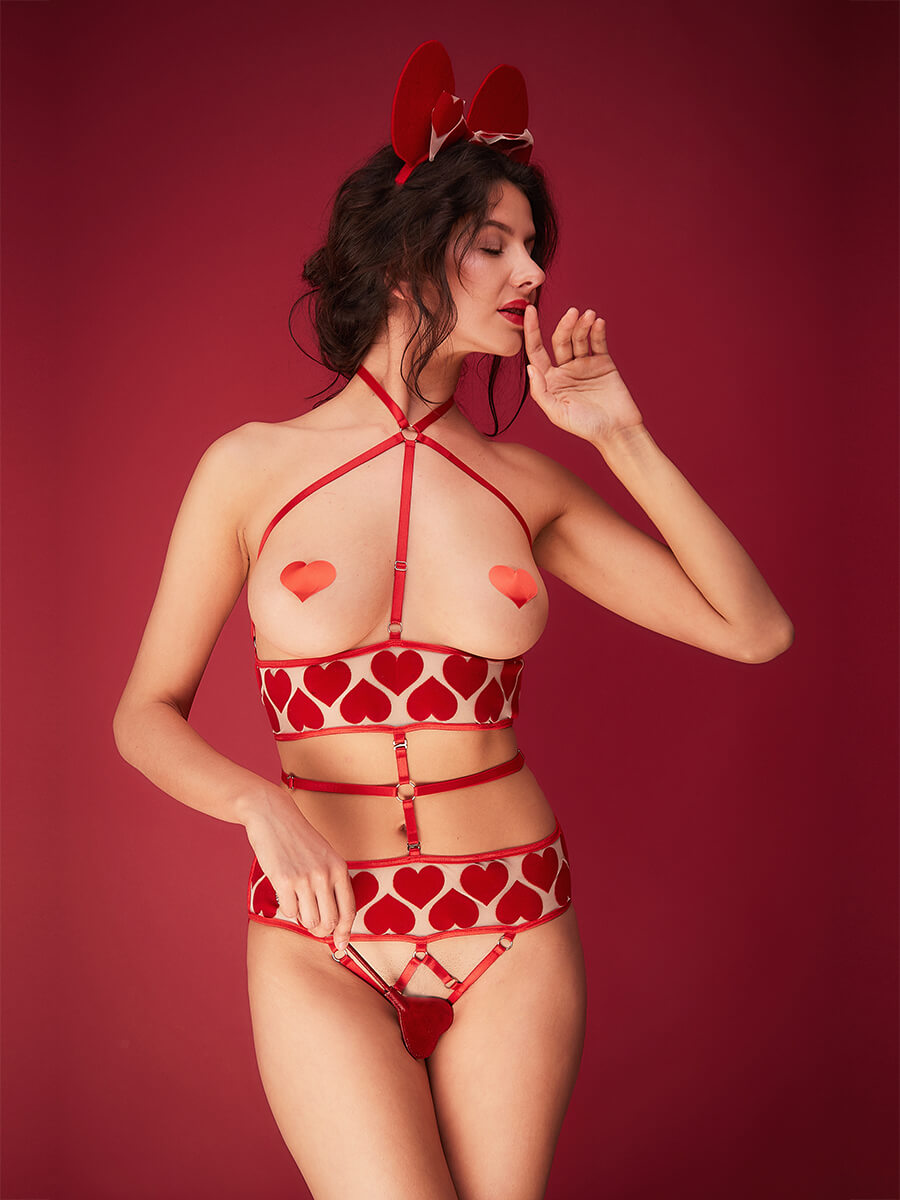 Erotic lingerie "Two hearts"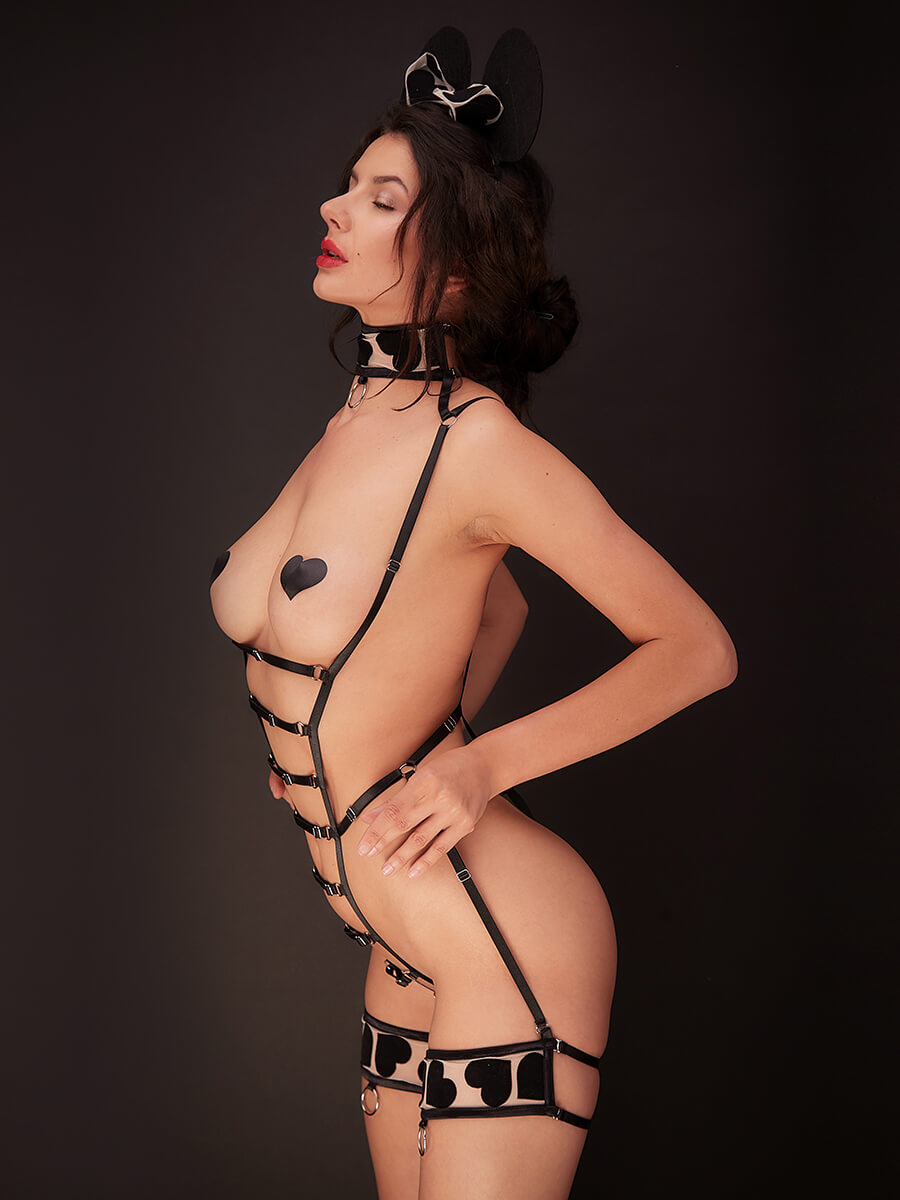 Endless Love lingerie is a type of intimate lingerie that is designed to emphasize and accentuate sensuality and sexuality. It usually has an elegant and seductive design, uses unconventional materials and details that are designed to emphasize feminine shapes and create an intriguing image.
Sensual sexy lingerie can be the perfect way to express your sexuality and create a special atmosphere in your relationship. It is important that both partners feel comfortable and satisfied when using this lingerie.
Benefits of Role-Playing Intimate Wear
Role-playing in intimate apparel can bring many benefits and positive emotions to intimate relationships. Here are some of them:
Entertainment and fun

: Role play adds an element of play and fun to your intimate life. You can embody different personas and characters, creating interesting and exciting scenarios in your

bedroom

.

Variety

:

Role-playing lingerie

allows you to experiment with different roles, fantasies and scenarios, which adds variety to your relationship and prevents monotony.

Building trust

: Role-playing requires open communication and trust between partners. You discuss your fantasies, preferences and expectations, which builds trust.

Increasing passion

: A new look and appearance can increase sensuality and passion between partners. Character roles can help you step into the role of a bold and passionate lover.

Relieving shyness

: Playing roles can make you feel more liberated and free, especially if the character allows you to be different than usual.

Fantasy in action

: Role-playing allows you to live out your fantasy and

idea

that may only remain in your imagination. This can be a very arousing and satisfying experience.

Opportunity for new experiences

: You can try on yourself images that you are attracted to, but which you would not dare to realize in normal life.

Attention to detail

: Preparing for role play, choosing intimate apparel and accessories all have an attention to detail that can be stimulating and exciting.

Collaboration and teamwork

: In role play, you can work together with a partner to create a story and bring images to life. This can strengthen your interaction and cooperation.

Memories and pleasure

: A positive role-playing experience will leave you with memories and associations of enjoyable and satisfying moments in your relationship.
Remember that role-playing should bring joy and pleasure to both partners. Open communication, mutual agreement and respect are key elements of successful role-play.
Choosing the Perfect Role-Play Outfit
Choosing the perfect role play costume depends on your preferences, fantasies and comfort. Here are a few steps to help you choose the right costume:
Discuss with your partner.

Choose a common plot.

Take comfort into account.

Choose roles.

Research styles.

Accessorize and detail.

Appropriate makeup and hairstyle.

Dress-up

, fit and comfort.

Get in tune with the role.

Open communication.
Choosing an attire for role play is a fun and creative process for a couple that can enhance your intimate relationship and bring joy to both partners.
Order sets or individual items from the collection on the bæd Stories website online, and don't forget about the lucrative offers in the Sale section. Favorable price and fast delivery are your companions encouraging you to buy role lingerie.